Lemon Butter Cuticle Cream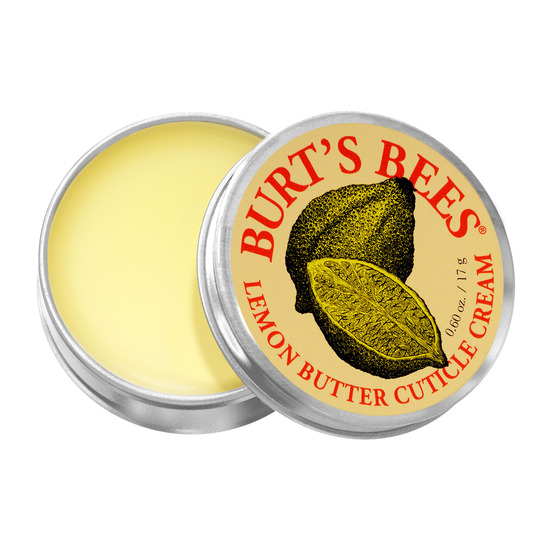 Rollover image to zoom
Reviews

Lifesaver!
I am really really really hard on my hands and this has been a lifesaver for my nails and dry skin! I work in a health care setting, and paperwork, sanitizer, and general wear and tear are a daily thing for me. I used to have horrible cracks on my fingertips and my nails have always cracked, flaked, and chipped. Not anymore! I have only been using this for about a month, but now I keep one in my purse, one by my bed, and one in my car. Every time I have a spare moment I am massaging this into my fingers and hands....and I couldn't be more pleased with the results. My nail health has improved, I have seen a large reduction in chipping and peeling, and my fingertips don't get painful cracks anywhere near as often as they used to! I highly recommend! Plus it smells wonderful!

Crisstyna D.
Jan 13, 2012
Great Product!
I was pleasantly surprised by this product! First of all the amount of product you get is great for the price, I have no doubt this will last for years! The smell is so refreshing, and upon application, you can immediately feel the moisturizing properties! It has made my cuticles softer & stronger, and also I find it really adds shine to my nails, as for the strengthening nails, I haven't been using it long enough to notice anything. I would definitely re-purchase this product!

Stephanie H.
Oct 19, 2011
Saved my cuticles!
This is a product that everyone should have in their hand care routine. I have dry skin even my cuticles are affected. So I must use a good hand cream and cuticle oil. But, sometimes cuticle oil is just not as convenient. This is so convenient. I can take it with me wherever I go. The smoothness and non oiliness of it means I do not have to go and scrub my nails or wait for it to completely be absorbed into my skin. It has a lovely Lemon scent that is not to powerful. The perfect addition to your hand care routine.

< 3
I use this product at night before I go to sleep and wake up with happy cuticles. I also apply it after each acetone use as well which keeps my cuticles from drying. Its very moisturizing but I do have to keep re-applying the product if I want to keep my cuticles hydrated and refreshed - its not often at all by any means. Overall, this is a good product. Everyone also raves about the yummy, lemony scent because it truly does smell amazing.

LOVE THE SMELL
I love this stuff. It's great to just keep in your purse. I love popping it out when I get bored in class or at work, it's really fun! It's a nice and thick formula that melts into your cuticles. It smells so great that even my boyfriend doesn't mind when I put it on his cuticles!
And sometimes, even though it's for your cuticles. If I forget my chapstick, I use it on my lips. And if I forget my handcreme, I use it on my dry skin. It still works great!

A must have!!!
Totally love this!!! When i get nervous i scratch the skin around my nails (sorry i don't know how to properly say it!) so my fingers are in really bad conditions.. Massaging them with this helps a lot!! The smell is delicious and the product last forever! I would defenetly recomend this!!!

If you don't have this, you need it!
I bought this a week ago. So far it's been amazing. My cuticles were dry, cracked, and bloody. So far it has helped my cuticles. I'm in love with it. I massage it on my cuticles every night. The lemon butter smells so good and it's all natural which is even better!

L O V E ???
If you do not own this ,. BUY IT !! My cuticles where very dry and broken, My friend told me to try the burt and bees lemon cuticle cream, GIRL YOU ROCK. I have noticed that my nails are growing and my cuticles are starting to grow on my nail instead of being ripped ect!! So happy :)
---