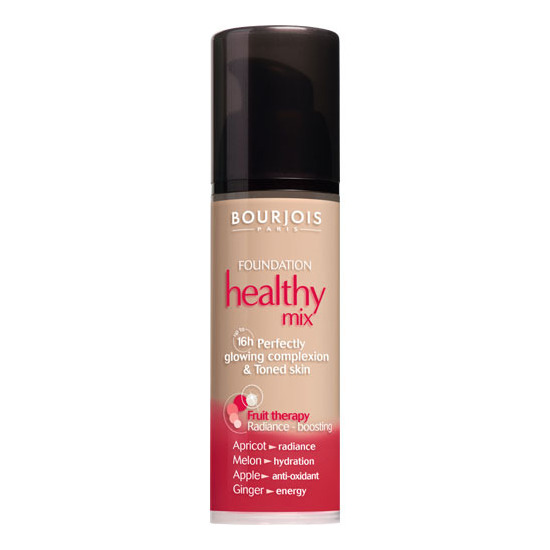 Rollover image to zoom
Reviews

My lazy day foundation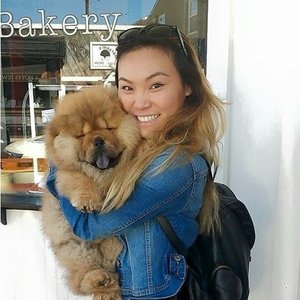 I have dry skin and this foundation works wonderfully with my skin. It smells absolutely delicious and it is so blendable. I always get compliments on how radiant my skin looks when I wear this foundation. This is a good everyday wear foundation! Make sure to set it with a transluscent powder like RMS Unpowder :D

Stay away if you have dry skin!
I don't particularly enjoy using this. I find it a little sticky and hard to work with, and it doesnt really blend well when I add concealer. It really does accentuate dry patches as well, and as my dry patches are part of a skin condition, I feel that this is not prevented with exfoliation. If you have normal textured skin, then go for it! It has a good coverage! And powder could cover the stickiness. But if you suffer with KP like I do, stay well away!

I just don't get this product. Loads of people rave about it and how good the coverage is but honestly I don't think it's good at all. I find it quite sticky and hard to use. It doesn't blend into the skin very well and I always feel like I'm wearing a mask of makeup when I have it on. The coverage is pretty minimal too and isn't really what I want in a foundation. It isn't one of my holy grail items but is a decent thing to have in your makeup bag in your hand bag for emergencies. Spose I'd give it 2/5 ** not overly impressed

Yes Bourjois!
Oh my! This foundation:o It's soo luurvely:)) It can be blended into the skin so easily and works brill with a sponge. It gives an average amount of coverage and with an average concealer would work with any dry skinned face. It is so light, when I have it on I feel like I haven't got any makeup on because my skin isn't caked up and heavy, it's like being a natural beauty!:D

flawless,natural looking skin!
This is one of the best foundations I have ever used.The smell is amazing,it doesn't look cakey at all!The skin looks glowy and natural.It doesn't clog my pores and it doesn't break me out.It's more suitable for people with dry or normal skin,because it's quite hydrating.It's cheap and it's a great dupe for the Chanel Pro Lumiere foundation!Absolutely great product.

Bourjois healthy mix foundations is one of the best foundations that you could buy on a budget. Here in Australia you can find it at target for $32.00 and that is a fantastic price for a product that is prized on the fact it's all natural and has the BEST smell to a foundation I have ever come across. It can be a sheer foundation if you want to mix it with a good moisturizer, or leave it as is while applying it and create a nice even medium coverage to a persons or clients face.

Brilliant Product!
I absolutely love this foundation! I saw many youtube beauty gurus rave about this product so i thought i would give it a go, and I love it. It blends in extremely well when used with a stippling/blush brush. It smells divine and lasts almost the whole day. £9.99 for us here in england ($15.88 in dollars) so its quite pricey but so worth the money and gives a flawless matte finish to the face. Perfect for everyday use or even just once in a while. You don't need too much either as even a pea sized amount is enough to cover the whole face!

great but low gamma
Is great has a very nice dewy finish, is lovely in dry skin, I would recomend it for normal to dry skin, the color base is so neutral so go beautifull in so many skin undertones, also stay put all day very well, in the store they told me it was a sheer foundation but I would say it is a medium cover wich is very nice to. I loved the price i had try other foundations more expensive and this one could be my second favorite =) the only think i don't like is it has not dark skin color the darkest is for olive skins at least is the gamma you can find in Mexico
---