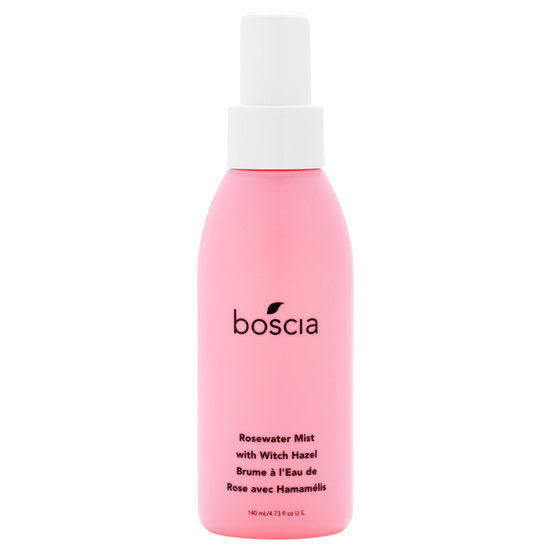 Rollover image to zoom
Reviews

Hydrating & glowing
Love what this spray is doing for my skin! The analogy comparing skin to a sponge that needs to stay slightly damp has fully resonated with me after using this. My skin has had a post steam facial glow to it ever since I introduced this to my routine. In addition to hydration, my skin just seems more refined. I'm using this frequently throughout the day as well am & pm. The rose scent is soft and not overpowering.
A word of advice - the spray is more akin to a spritz rather than a mist in my opinion. The nozzle doesn't drench you by any means, but it wasn't necessarily as fine of a "mist" as I that I envisioned.

Feels Amazing on a Hot Day
With summer quickly approaching on the East Coast, I was on the hunt for a mist to use during that day to give me a little pick-me-up. When I saw this one from Boscia, I new I had to try it-- the packaging is too cute to resist!
The more I use it, the more I love it. While I initially purchased this to use as a mid day refresher, I find myself using it for so many other purposes as well. I use it a a toner/primer during the day, and plan to use it as a setting spray once I am out of my current one. I just love that it serves so many purposes in one bottle, making it super easy to travel with.
---