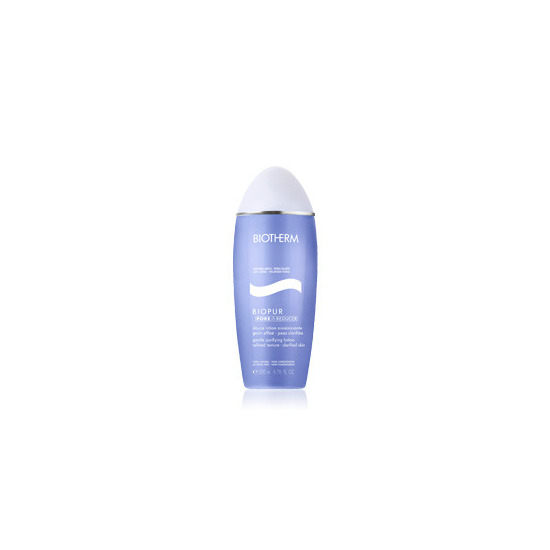 Rollover image to zoom
Reviews

it smells wonderful, leaves my skin feeling squeaky without drying it, didn't help too much with my acne...
i got this in a an anti-acne kit (this: http://www.beautylish.com/f/axaisx) which consisted of the Biotherm Biopur Pore Reducer Cleansing Gel, Biotherm Biopur SOS Normalising Exfoliating Lotion, and the Biotherm Biopur SOS Normaliser Moisturiser.
it smells lovely, it left my skin feeling squeaky clean without overdrying it, it did make my face less oily, but i'm not sure if it shrunk my pores like it claims it does.
i can't say i hate it, but i'm also not its biggest fan. the entire Biopur set used together did clear up my skin. i LOOOOOOVE the way my skin looked (i think it was a bit brighter and it constantly has that look you have after you've exfoliated with Cure Natural Gel). but i feel like this facial gel did not play a key/major role in it.
i ran out of the toner first, and right after, my blemishes came back! i continued using the gel and moisturizer and not much happened. when i was out of this gel, i replaced this gel with The Body Shop's tea tree facial wash and i think it did a better job (although i like Biotherm's smell better and my skin feels cleaner after). so i feel like i can survive without it. the 20ml i got lasted me exactly 20 days.
i'm not sure if i want to use this facial wash, the only thing i can be totally sure about is the exfoliator (which worked like a charm judging by the way my cotton pads looked after swiping my face with it). i'll try Clinique Acne Solutions and Shiseido Pureness before deciding whether to settle with the Biopur line. i'm actually in love enough with it to give this a 4.5 but i'm giving it a 4 instead because The Body Shop's gel is a better value and this gel wasn't THE product in the starter kit that cleared my skin (i think the key was the lotion).
---