Blemish Fighting Ice Cleanser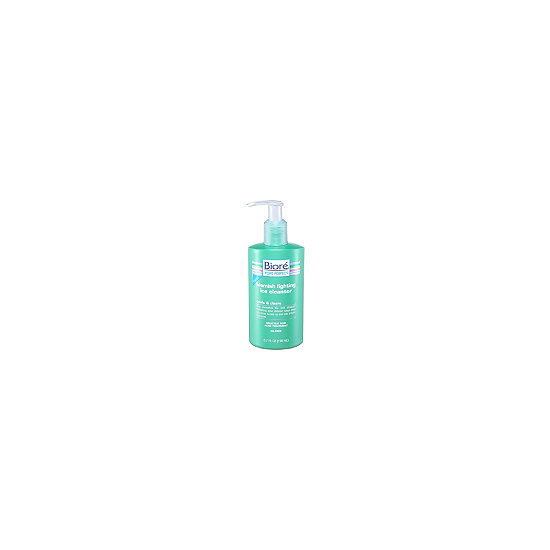 Rollover image to zoom
Reviews

Favorite Blemish Fighting Cleanser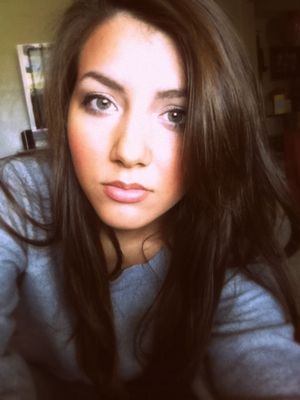 The excessive use of toners, including Clinique's Clarifying Lotion 3 and Neutrogena's Oil Free Acne Stress Control Toner Treatment, has always helped the most with keeping facial blemishes at a minimum (but even with that I've still never been able to achieve clear skin for more than a couple days). The Acne Stress Control Cleanser from Neutrogena has been the face wash that's also helped the most for a long time. Until just recently, washing and treating my face every morning and evening with various products has left me with slightly noticeable results. After running out of my Neutrogena face wash I went to Target looking for a new bottle and something made me decide to try Biore's Blemish fighting Ice Cleanser. After using the product just once I could see and feel immediate results. I use two pumps of the product morning and night (sometimes more when I just feel like randomly treating my face to the refreshing cleanser, either right after already washing my face or before going out for the evening). My skin is clearer than its ever been. The product costs less than previous cleaners I've used and lasts longer. I've been using the product for probably two months now (4 or more pumps of it a day) and the bottle is still heavy. The only thing I'd stress about when using the product is that moisturizing is essential. After each use of the cleanser moisturize thoroughly to avoid excessive dryness and/or skin irritation. I know that different cleansers work better and worse for different skin types. Give this one a try if nothing else has completely pleased you. I don't feel my skin type is super oily or super dry, just prone to stress blemishes. This was the answer for me. Thank God I found it.

Fantastic Cleanser
This is one of my favorite drugstore cleansers, I love the way it makes my skin feel after I use it. I have dry/combination skin, so I typically tend to stay away from anything that's not a cream cleanser, but this works amazingly at not drying out my skin. I use it all year round, even in the winter time and I just can't get enough of it.

BEST ACNE FACIAL WASH EVER!!!
This is the best acne wash ever! It cleared my skin within days! I love the smell of it, so refreshing and cool! Leaves my face cool too. I also love when it foams! This a very affordable face wash, only around $6. I would recommend if you are struggling w/ acne and need to control it. This is the perfect thing!

Keeps My Acne Under Control!
What I look for in a face cleanser is something that can keep the oil and acne on my face under control. This product, along with a few other face cleansers and moisturizers, help "train" my pores to release less oil by NOT extracting ALL of the oils on my face. I know that for my age, acne is not something that I can make disappear, but something I can manage. This is my night- time cleanser and I love the cooling sensation it gives my skin. It makes my skin feel refreshed! I think this is an overall GREAT product!
Pros: *affordable *refreshing *controls my acne and oil levels *lathers very nicely *removes most of my makeup Cons: *contains parabens (methylparaben)

My Favorite (affordable) Wash EVER!!!
I love this cleanser! It removes dirt and oil really well, and it leaves skin soft and smooth. But as the name suggest (ice), it gives the face a cooling effect when you wash. It's almost nasal clearing. The eucalyptus scent is very powering, and it will awaken your senses. It gives the skin a slight tingling feeling, but I must say for me this is an added bonus. I love the way my skin feels after using this, and even more so...the way it looks! After using this product, I can honestly say that my acne has been more controllable than when using other acne washes. I highly recommend this wash for anyone looking for a good and affordable face wash.

Love it!
I love the smell of this cleanser! I have heard a lot of good things about this cleanser, so I decided to try it because I am acne prone and need a cleanser that isn't overdrying or a cleanser that doesn't rid me of all that oil. The menthol in this cleanser makes your skin feel clean and your pores wide open. The best thing for your pores is to get oxygen through so acne can go away. This does a great job of it. I use this four to five times a week along with my st. ives apricot scrub. I love it!

Good :)
I really like this cleanser. It gets rid of any pimples really quickly and effectively. I also like that you get your money's worth of product because it's quite a large container. However, this cleanser leaves my face feeling quite tight but this goes away after I use my toner.

I use this product after going to the gym instead of a gentle facial cleanser, which I normally use. I got this for free with a coupon! So, that's definitely a plus.
Pros: Foams up nicely Leaves face feeling clean Cooling effect is amazing especially after a workout
Cons: Not very moisturizing (but that's nothing lotion can't fix) Stings like hell when you get near your eyes
---