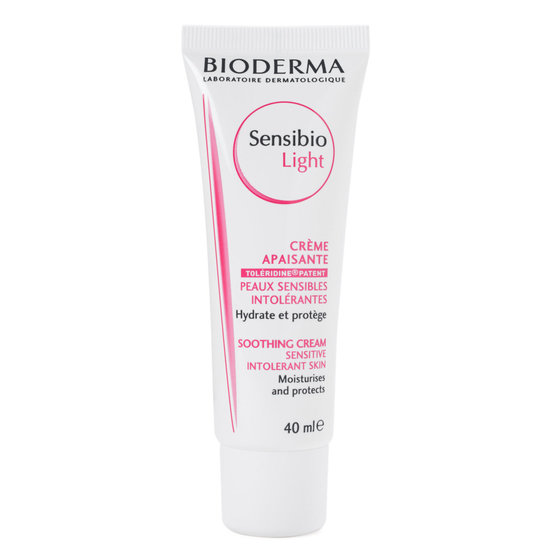 Rollover image to zoom
Reviews
Team
Quite hydrating for a light cream!
I have this cream in both the light & the rich versions, & I like both. This one, despite being the 'light' version, is actually very hydrating. It soaks in quickly & works well under makeup. I like to use this one when it's especially hot/humid out, or if I need something a bit lighter when I'm about to do a work out.

Best moisturizer ever
This is by far the best moisturizer I've ever tried! The French know what they're doing when it comes to beauty products. It's light, but also extremely moisturizing. I live in a very dry climate and this works like magic. It doesn't break me out and I never have flaky skin, which used to be a common problem for me.
When I received the shipment, the tube was under pressure and I opened it and a bunch of product spilled out. I contacted customer service and they offered to send a new one or refund me. Excellent customer service! I will be buying all of my products from this site when I can.

Great Moisturizer for Dry Sensitive Skin!
In short, I really like the BIODERMA Sensibio Light Cream.  The Sensibio line from Bioderma was developed for people with sensitive skin.  The formula for the Sensibio Light Cream is good for those with sensitive skin.  I love that this line is fragrance free.  The Sensibio Light Cream is best for those with normal-oily skin.  If you have dry skin, starting with a more emollient serum, and/ or following with a thicker moisturizer is the best way to use this cream. 
The packaging is also simple and effective at protecting the beneficial ingredients from exposure to air and light.  If you have any special skin care concerns, such as anti-aging, hyperpigmentation, or acne prevention I recommend using the Sensibio Light Cream in conjuction with specific treatments.  I use this with Differin and/ or Retinol in my evening routine.  For my daytime routine I like using this after my Vitamin C serum and before foundation.  If you are interested my more detailed review can be seen here: https://youtu.be/jNPyni3NkZY

Bioderma for the win for those with sensitive skin!
I will say, this product does look very clinical in its unassuming pink and white tube. The tube is small, but the product is inexpensive and a little goes a long way. This has really changed my skin. My eczema has been horrendous this year, and this has helped so much with my flaky patches. It has also made my pores smaller, and the congestion in my pores finally be able to clear out (an esthetician told me she couldn't get a lot of my blackheads out because my skin was so dry. This finally did the trick!).

Best
this is a great moisturizer to use with a retinal because my skin was feeling very sensitive and I didn't know what to put on it and I had a sample of this and used it and now I'm in love with it. I highly recommend this product it doesn't break me out either

Light, but hydrating
I've been using Bioderma micellar water for a few years, and recently developed some type of allergic reaction to my Kiel's moisturizer, so I thought I'd give Biodermas a try. This is the light one, and that's a valid description. It's definitely lightweight, but gets the job done. I generally have very sensitive, reactive skin and this goes on without irritation. My biggest complaint is the size of the bottle - I finished one in about 1.5 months.

lovely moisturizer sinks immediately into my skin. i use it day and night pre-makeup and post-shower. no fragrance! just wish it came in larger containers so i didn't have to repurchase as much
---