10 Piece Professional Blush Palette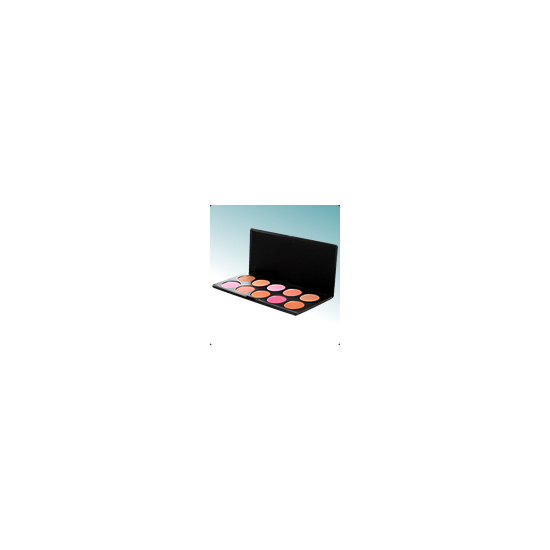 Rollover image to zoom
Reviews

Toneylynn P.
Feb 08, 2013
I absolutely love this blush palette!! I love the variety of colors it offers as well as the pigmentation of the product itself. I gravitate more towards the pink and purple shades in the palette, I find that the orange/browns don't show up as well on my skin or just in general really. The colors are all fairly matte which makes it perfect to use on multiple people. My absolute favorite thing about this product is the PRICE, you get so much for your money that you absolutely cannot go wrong

Stephanie M.
May 09, 2012
Great Pigmentation & Affordable!!
For 10 blushes, its quite affordable! Each blush is quite pigmented and can work for a large variety of skin tones. The palette includes both mattes and shimmer blushes (I believe it has more mattes than shimmers), that can be worn alone or mixed together. For me, the blush did not move much when applying so it is quite noticeable when it is not properly blended. Definitely would recommend this to anyone who is looking to add to their blush collection.

LOVE!
I love this! I purchased it about a month or 2 ago. This is like the only powdered blushes I will use. It has every color you can possibly need!! It even has a dark brown which can be used as a bronzer. It ranges from light pinks, to peaches to dark pinks to corals! Its amazing. Perfect for beginners, professionals, traveling! I feel like this is a must have for everyone that loves blushes!
---