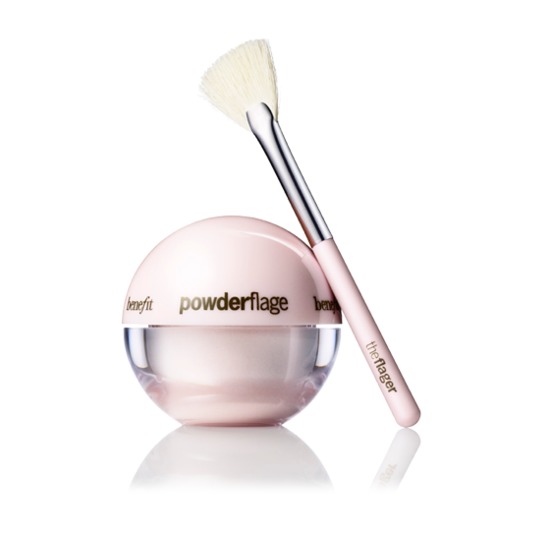 Rollover image to zoom
Reviews

Louise-Lesley J.
Jun 03, 2013
I have just ran out...
I loved this product. I used it everyday for years, ever since I started wearing make-up. I'm not even exaggerating when I say it's the only under eye product I've ever used more than 2-3 times. It breaks my heart you can't get it any more! When I heard it was going to be discontinued to I ran out to a local store and picked up 3 containers and I have just ran out in the last month! I've no idea what to replace it with... the search begins!

Miracle Worker
This product is my go to under eye concealer. Whatever under eye stuff I might try and get rid of this is always in my collection, always a favorite and never disappoints. It reflects the light from the light pink color of the powder and makes your dark circles appear lighter and brighter even without any other concealer under it. and It lasts a really long time because you only need the smallest amount on a big fluffy brush and your good to go.

Super finely milled which makes this ideal for under the eyes. It should be applied lightly (with a fluffy dome brush) to set concealer and has light reflecting properties that brighten the under eye area. If you don't have major dark circles you can use this on it's own (with fluffy dome brush) to help you look more bright eyed and awake. You only need to use a little bit so it will last you a while!

One of my alltime favorite products
This is the only powder that I have ever used that looks natural under my eyes. I have very dry skin so it is extremely difficult to find products that don't make the skin under my eyes look really cakey or obviously powdered. I have been using Powderflage every single day for the last two years and will never stop using it. It is amazing stuff - very fine powder and it just adds that extra bit of brightening under your eyes to make the concealer do its job.
However, as a "concealer" by itself it doesn't do anything for me at all. Maybe slightly brightening but does nothing to conceal my circles. But as a finishing product, it does make my concealers last all day and assists in the coverage and evening of the skin tone under my eyes!
Also, wanted to add that that brush that it comes with is just ridiculous. It is pretty much useless; I just use a brush that I had that was a "crease" brush but is way too huge to actually be used as on and its perfect!! (Just FYI)

i found my perfect camouflage!
First of all, I don't have deep purplish dark circle, So I don't need haevy duty coverage. I used to use cream concealers, like Amazing concealer. I heard so much good things about this concealer, but personally don't like it at all! It's cakey and define the fine wrinkle around eye area. I wasn't sure about using powder concealer, but very first time I use Benefit Powderflage I was sold! it's very light weight, enough coverage and easy to blend with out crease up the fine wrinkles! It comes with little fan brush, I usually use with foundation sponge both works fine. I been using this Powderflage over weeks, loving it! I finally found my the perfect camouflage for my not so perfect under circle!
---