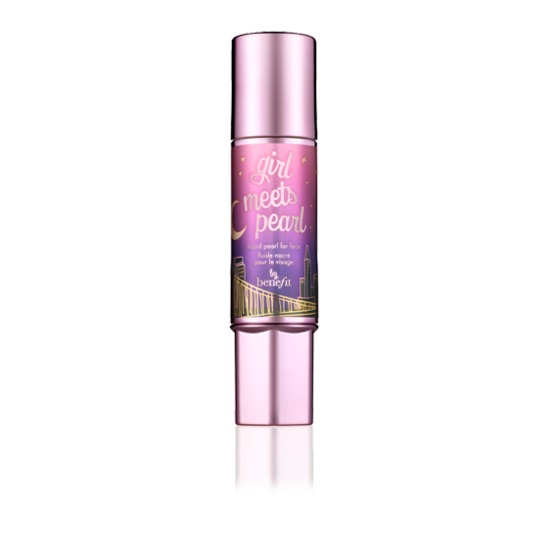 Rollover image to zoom
Reviews

Obsessed!!! Adding "girl meets pearl" to my cheeks on top of Benefit's Dallas is a makeup lover's dream! I have pretty fair colored skin, and this product mixed with an amazing bronzer or powder adds the perfect highlight to accent your facial structure. Before, I never thought I had any sort of bone structure or angles, but when using Girl Meets Pearl, I feel like my face has so much more volume. Love love love!

Looking for that perfect glow? Look no further!
I wore this to work one day, and my oh my, did I get a lot of compliments. I had so many people telling me that I was glowing! This is so much better than any other highlighter product by Benefit. It's great for day time, and perfect for night time.

Love
this highlighter is amazing! I usually use macs ccb in pearl but I wanted something more subtle for a more natural look or when I do the no makeup makeup look and this is the perfect highlighter for that. It gives the skin a glow but does not stand out like it's shining in the light per say.

very pretty highlighter!
This product feels great when you put it on and the color is very pretty! Some "highlighters" are actually too dark for me because I'm very pale, but this works great! The only reason I didn't add that last half star is because it might actually be a little TOO luminous, at least for me. I have oily skin, and although I keep it under control most of the time I don't really need THAT much "dewiness." Still a fantastic product and I would recommend it to others!
---