Rollover image to zoom
Reviews

Lovet!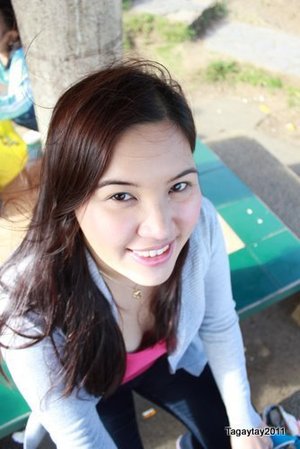 It's a right formula for my combination skin. the effect is like, no-make-up look and refreshing. Although it is not just one swipe but the product stays long enough for regular use. I opt using this especially in outdoor activities, it really last longer and not to forget the yummy scent of benefit products. It is also good for photography during day time.
I just wish, Philippines has Benefit store so it will not cost me an arm and leg upon purchasing this out of the country. Cheers to benefit powder blushes! (using bella on attached foto)

Nancy-Lee C.
Feb 21, 2011
Be the 'Bella' of the Ball with Benefit.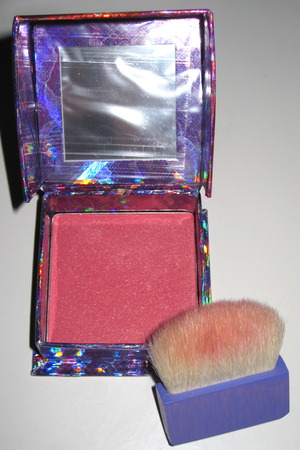 This is what Spring 2011 is about. Rich rosy cheeks, bright lips and nude eyes. This watermelon pink is laced with golden undertones, perfect for Spring and Summer. After all, silver undertones are so Winter.
An excellent layering product to POP other blushers or use alone to sculpt and define. The magnetic closure on the box opens to reveal a mirror plus sweeping and sculpting applicator (with purple faux wood handle) and a plastic powder protector, it protects the powder from the oil on your brush, Gorgeous! In my opinion best for Moderately Fair to Rich Medium skin tones.
It is easy to apply, the brush is firm so you can sweep this colour from your apples up your cheek bone or simply use the brush lengthwise and sculpt to define your features. The colour is rich, not chalky. It's easy to blend this colour and build it's coverage. I use it across my hairline, down the center of my nose and along the top of my cheek bones.
Want to be the Life of the Party? I highly recommend this brightening powder!! The Department Store Diva can find it for $28. This is my 'it' colour. With the sealable container, included mirror and brush - convenience and no additional cost - I rate it 4.5 out of 5 stars. Bravo Benefit!!

I LOVE THIS! one of the best blushers I've ever owned. It smells great, it's glittery and girly and its long lasting. The colour comes out great and I just love it. Will be buying more.

Beautiful blush!
With a heavy hand, you might look like a clown, so applying it correctly is key. I use a light hand with a minimal amount of product on my brush, and the end results is a nice, natural glow. This blush is extremely pigmented, so if you do use a heavy hand, be careful, and blend it out really well. The brush that comes with this sucks. You're not able to blend out what you need too, and it's kind of essential with something so highly pigmented so I recommend a good blush brush if you don't already have one.
---