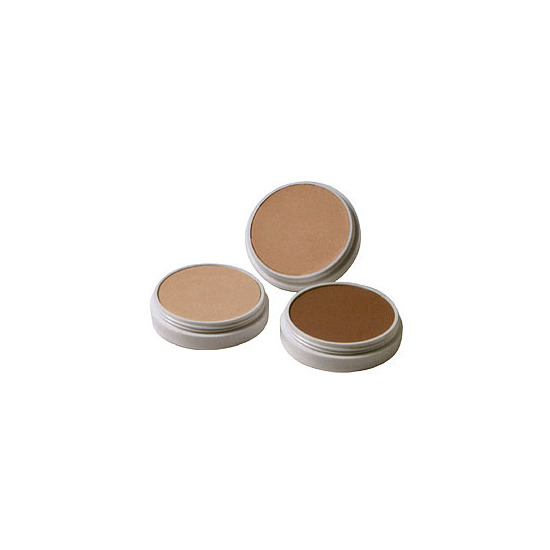 Rollover image to zoom
Reviews

Awesomely Blendable
We're using these in my Theatre Makeup class and I really like how the foundation blends. It goes on very smoothly and spreads easily. I'm really happy about how close the color fits my actual skin tone. A little definitely goes a long way, which makes this a great investment.

Pro foundation at a budget price
If you need a pro product but have a budget, Ben Nye foundation is the place to start. The products are stellar and offer coverage. The colors suit any skin tone or skin tone can be changed. The foundation is one of the easiest formulas to work with. Can't go wrong with this brand.
Great for photography!
This is by far my favourite foundation. I use it on brides, models, makeover clients. It is quite thick so you only need a little. I find that the shades are very closely matched to most skin tones, although I still mix and match to create a custom shade for my clients. To tone down it's yellow cast (most of them carry yellow undertones, I guess cause it's theatre makeup), I use my black opal finishing powders to alleviate that. All in all, definitely worth the purchase! (See photo attached for example of foundation under prof. photog lights).
---