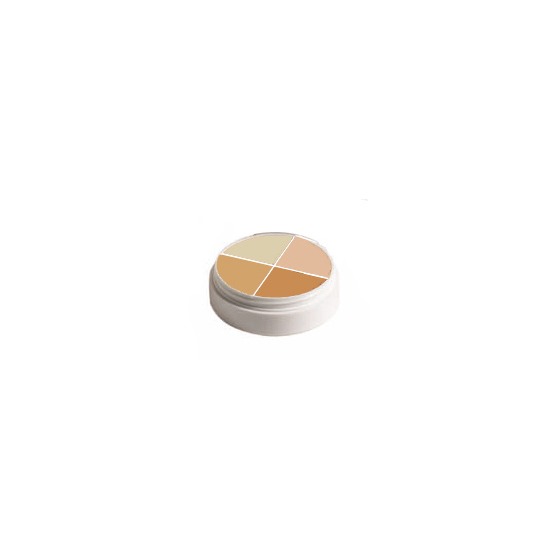 Rollover image to zoom
Reviews

The Ben Nye Conceal All Wheel is great! I've used this on many occasion when it comes to more dramatic looks and I've also used it on a regular basis. You have to remember though that this makeup is formulated for the stage and stage lighting so it is very concentrated and very thick. If you apply it lightly with a fluffy brush, It is a great way to color correct uneven skin color. Make sure that you moisturize before using this concealer as it does tend to dry out just a little.

One of the better concealers I have used!
While, I am definitely still looking for the perfect concealer, this definitely is one of the best I have tried. It has a creamy-ish consistency making it easy to blend on prepared skin. I do find the coverage may slightly fade after about an hour or so if you have oilier skin, and it can clump if not emulified or used lightly at first.
---