Superstar Thermal Blow-dry Lotion for Thick Massive Hair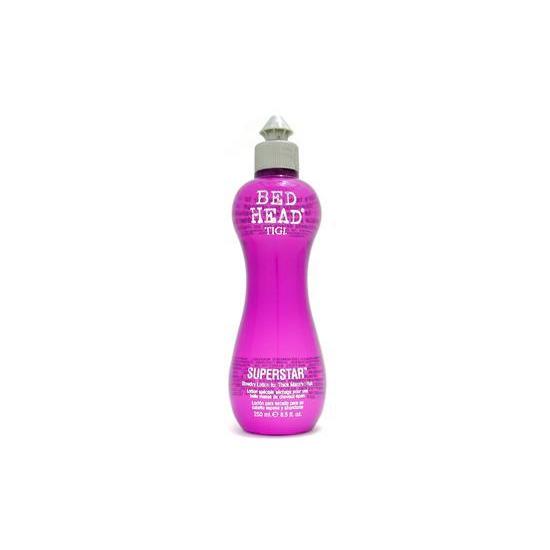 Rollover image to zoom
Reviews

Misscurstiemarie H.
May 07, 2013
Great Serum when Applying Heat!
This product is my go to product when I need to add volume to my hair, especially when blow drying. It smells very fruity which I have stated in my other bed head review that I LOVE scents like that.
I apply this to my wet, damp hair after being towel dried, & I rub the product in my hands & run it through my hair, making sure it gets applied evenly to my hair. Once that is done I brush my hair, & then start blow drying.
It really helps your hair blow dry a lot faster as well, it keeps my fly away's down, & builds up body to my hair.
I have also noticed my ends don't get frizzy which is great, it means that the product is protecting my ends from heat damage. :]
I love this product & I recommend it.
---