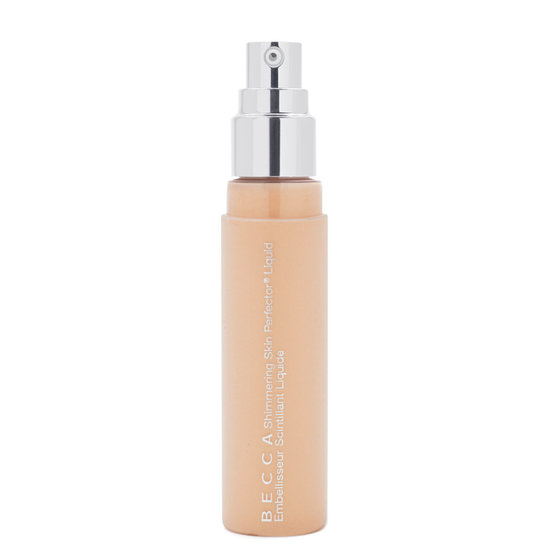 Rollover image to zoom
Reviews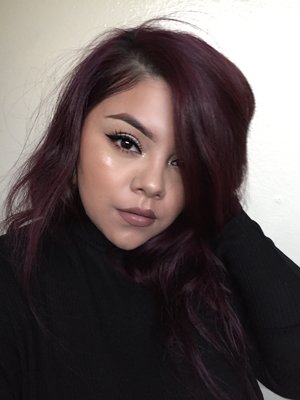 I use a pump of this and mix it with a pump of foundation and get this amazing lit from within glow! One pump is literally all you need, a little goes a long way. I'm so in love with this product. When I want an even dewy-er look I apply more on the high points of my face. Lasts all day and Opal is such a stunning shade!

A life saver for dry skin!
I have dry skin and no matter how much I moisturize, I don't glow. This product gives my face radiance without looking like I was attacked by glitter. I also mix this with my foundation and the results are beautiful. I'm a medium skin tone (more on the light end of the medium spectrum) and found that I liked the look of Moonstone over Opal. Minus one star because the pump and me never seem to agree on how much product I need.

Fruitful Glow
Hi Everyone, so here are my thoughts on this fabulous product:
It gives you a luscious glow without the chunky glitter effect that other highlighters do. It's a completely versatile product so it can be worn under foundation, over foundation or mixed with foudation - it all depends on the look you are going for. The product is a cream/liquid and one small pump can completely cover your entire face; I actually wish the pump would dispense less, just because I like to only use it in a few areas on my face.
The fact that this product doesn't deliver a super high, chunky glitter glow is great if you are 30 & over or have textured skin. I don't have silky smooth skin and definitely can't really wear highlighters because it tends to settle in all my acne scars, lines, etc. However, this product if applied carefully actually sits on top of the scars and actually reflects light back so that these little flaws are blurred. Again, carefully apply. Since the product is a cream/liquid consistency it can easily spread on the entire face. If this happens, padding a little translucent powder over it can mattify it.
This product is gorgeous and will give you a healthy, lit from withing glow. Though the product is a little on the pricey side, you really are getting a high end product and I can't imagine finishing this bottle super fast anyway.

Amazing
This is my favorite thing ever, I mix it w my foundation, I apply it under & over the dew is real. I avoid my large pore area (right by my nose) bc it emphasizes my pores but I like that area matte anyways.

I am in AWE
I cant say enough good things about this product. Honestly all i read was positives about it but what made me really want to purchase is my true influencer has always been Lisa Eldridge. Her take and review on it made me jump to the decision of purchasing it. I really trust her opinion and expertise. I habe nothing bad to say about it. From packaging to pay off to effect.. its just gorgeous. Mary lou is a teenie bit yellow on me. Hence this shade of highlighter proved perfection for my skin tone. I have tried it on my friends as well who are a couple of shades darker than me.. and it looks equally beautiful. Believe it not i ACTUALLY look like "lit from with in" Have had soo many compliments from everyone whenever i wear it. And i just love looking at myself in the mirror and doing checkups after every hour when i wear it just in appreciation of the product. Its a Must Have in every girls makeup bag. Mix it with foundation, put it under your foundation, or over as a highlighter... "sigh" its just stunning and looks extremely glamarous without looking over the top.

GLOW...NO GLITTER
When I use liquid or pressed highlighters, I don't want glitter. BECCA knows how to create a glow. This can be used under makeup, mixed in with foundation, worn alone or dabbed onto the cheekbones. Formula is creamy, but not thick or too thin. It has mixed beautifully with all of my foundations and I will continue to purchase Opal, Moonstone and Pearl

Beautiful Glow ...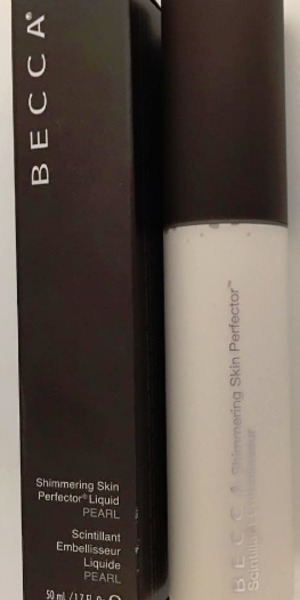 Love the Soft yet Buildable effects of this BECCA Liquid Highlighter.. found it to be a Lighter more Sheered down version of the BECCA Shimmering Skin Perfector Poured.. Mixes well with Moisturizers, Primers, Foundations, Powder/Cream Blushes and for hitting the Highpoints of the face.. So many options -Gives a Beautiful Glow!!!

Perfect Dewey Look
I had been looking for a product to give me a healthy looking dewey/glowing complection and heard about this from someone who reviewed it on youtube. I works perfectly. I used it all over first before I apply my foundation (I use bare minerals) then use it over to highlight my cheekbones, nose, temples, forehead, cupid's bow and chin. I follow up by a light dusting of loose powder and voila! I currently have this in opal and will be looking to add pearl. One great thing is that a little bit goes a LONG WAY considering this product is on the pricey side. Definitely worth the $$$.
---