Well-Rested SPF 20 Eye Brightener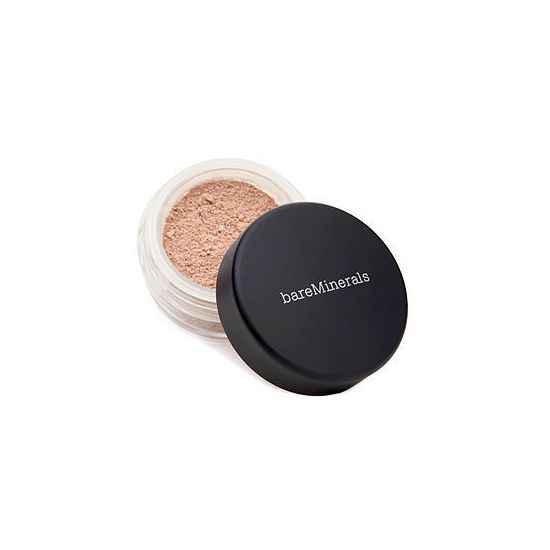 Rollover image to zoom
Reviews

a versatile product not just for eyes.
This product did not work for the intended purpose on my skin tone. I'm naturally an olive-tan colour - I go anywhere from light olive tan (winter) to dark olive-tan (summer). I do not have the milky white skin that my mother and aunties have. This product looks OBVIOUS on me, but I have found other ways to put the product to use.
Price: - I purchased mine for $18 at Ulta, but it can be purchased for $16.49 on Amazon (click the link above)
Packaging: - The packaging is simple and isn't fancy (on the outside). - The inside has the new click sifter. Click to one side and it opens up the sifter. Click to the other side and it becomes sealed, air-tight, and clean. (This product was not introduced with the original line nor with the old packaging)
Quality & Formula: - The product is finely milled comes out easily, that is why the packaging makes sense. - Colour;It is an Ecru colour (lighter than chamapagne, off white with the slightest amount of yellow). It looks like MAC's Gilded White Eyeliner in powder form, MAC's Naked & Vanilla Pigments mixed together minus an overload of shimmer. I think NARS Albatross looks similar on my skin.
- This is a mineral product & a powder, so it does not have the same lasting power as something stickier such as a foundation. (If a foundation, concealer, base, or primer is not used with this, I found that if applied when moisturizer is still wet/dewy it can stay a pretty good amount of time).
- The intended use for this product was to give a "Well Rested" look and mainly be used on the eyes. - I see this product used for setting concealer or just swept underneath the eyes. - I use this product as a highlighter. + Eyebrow - I do not like shimmery or frosty highlights on myself, but this looks natural with the bare minimal/barely noticeable amount of shimmer + Cheekbones - If used with a fan brush, this looks really nice. + Inner Eyes - This looks lovely for the inner eye area. I use it with an angled or script brush as an eyeliner in that area. It gives a nice light to that area and isn't as obvious as white. + Eyeliner/Under Bottom Lashes - I do not use this above my eyelashes because it is a mineral powder and it could irritate my eye if I get too much, but I get a very small angled brush or the flat tip of a flat shader brush and push this under my bottom lashes to give it a more awake look.
- I believe anyone darker than NC30 (basically anyone with a noticeable tanned/darker natural skintone) would not be able to use this product without it looking obvious.) Think: Kardashian under-eyes - They tend to have a much lighter under-eye area than their overall facial colour and sometimes it tends to look like they have an obvious light triangle in that area. They pull it off well. I, personally, just do not prefer that look.
Would I recommend it?: - I would, but it wouldn't be the first product for the purposes I would use it for. - I would recommend this to people who have fairer skin tones than I do and who specifically ask for a "Rested" look. - I do not use this for the purpose intended, so I wouldn't recommend this to someone who asks me for a good highlighter or inner eye colour. I just feel that there are other products that could be purchased and used for the usual intention rather than having to take a product and figure out how to work with it. I feel that when someone asks me to recommend a product they want something they do not have to mess around with or alter to get the finished appearance they want. This product doesn't perform, for me, the way it is meant to.

It's like I actually got to sleep for once!
Mothers of toddlers, heed my words! lol. Like any mother, I get the worst sleep ever. Honestly, like most people I get the worst sleep ever! My son sleeps with us, he's 2, yadda yadda... I can't be on camera looking like a zombie, and I usually do. Well-rested really is a miracle concealer. Not just under the eyes --which it is the BEST and most natural-looking for under-eye-- but anywhere you need it! Even if you don't have your little concealer brush handy (which is the best way to apply it, honestly) it still looks great! Most days I use it on red spots or under my eyes and skip foundation altogether. If you need more coverage, do what Bare Minerals recommends and "post conceal." Put your bare minerals foundation on FIRST and then cover up blemishes or imperfections AFTER. Of course don't use your warmth or glee beforehand or you'll end up with concealer circles :) I love it!
Nothing has ever gotten rid of my dark circles and helped diminish the look of blemishes as well as this product right here. I had thought it'd look caked over since it was a powder but it looked so natural. This will be a permanent addition to my makeup bag, and I've converted some people into loving it as well.

I use this product to set my concealer. I also used Benefit's Boi-ing concealer, and need something to set it with or else it will crease under my eyes as the day goes on. I like to apply this powder with a fluffy brush like the MAC 224 which distributes the product evenly. This is the perfect product because it also brightens under the eyes and makes me appear more awake on those early mornings. You could use this product on its own if you didn't have any discoloration under your eyes, but it does not give much coverage. That is the only reason why I gave it 4.5 stars instead of 5.

I love this product! My friend recommended it to me when I asked her what she had on under her eyes that made her look like she slept for 12 hrs. I had to buy it and I'm glad I did as it's now one of my staples. I use the Bare Escentuals concealer brush to apply and pat it over my concealer. It helps brighten the skin around your eyes without looking like you're wearing anything. I expected it to crease around my eyes but as long as you apply just the right amount it won't. If you try it on it's own it will probably disappoint you. If you wear it over your concealer I'm pretty sure you'll fall in love!

A great product everyone should own!
Well Rested is a great, versatile product. Used around the eye area it really gives you a great brightness and really can be used in any areas of sallowness as a brightening concealer. I have also used this on a variety of skintones, and on all but the very darkest it blended out beautifully. I highly recommend it!

Great for setting concealer
I really like this product for setting my under eye concealer. It helps the concealer to stay put....assisting it so that it doesn't fade or settle into fine lines/wrinkles. The other benefit to this product is that it brightens up your eye area making you look more awake--hence the name I suppose!
---