Prime Time Foundation Primer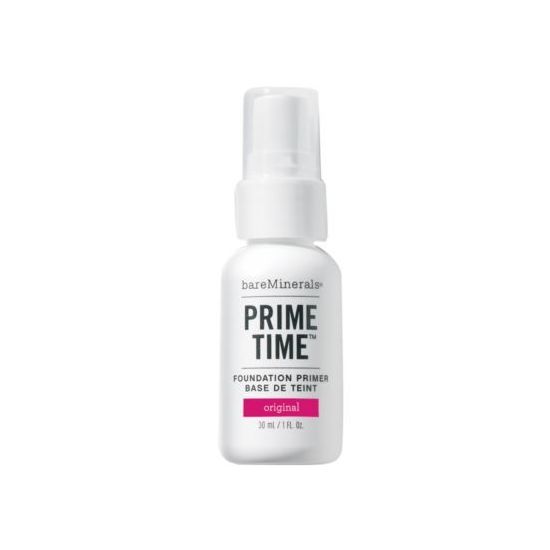 Rollover image to zoom
Reviews

Too Greasy to Hold Anything On My Face
This primer does the oppisite of its job. It shortened the wear of my foundation and allowed me to sweat right through my makeup. Maybe you need to use this product with a Bare Minerals foundation, but I was very unsuccessful with this product.

Alli Rose G.
Dec 27, 2012
This did not work with my skin!
I inherited this from my mother. It's a very silicone based primer, extremely gel like in texture. I'd put in on and my face would feel kind of clammy. I have oily/combo skin. It just didn't mesh well. I'd put on foundation, within hours it'd start doing the final stages of breaking down on my skin. Like I'd worn it a full day. I got a $7 indie company primer and the foundations I have last so much longer now!

YESSSS
I am a primer addict i never use makeup without a primer. This is one of the best primers i have used. I use the original version because i find the other version to be crappy although i have oily skin. I use only a tiny drop and it helps my foundation stay in place!!

Great Primer!
I really like this primer! It's the first one that I've ever tried and I had a very positive experience with it. It has a silicone-y, silky smooth texture - so if you're into that kind of feel, the product is definitely for you (I've heard that some people don't like it, I personally don't mind). It goes on very airy and light. Regardless of texture, it definitely is a product that works!

HD Primer!!
This is one of my two favorite face primers ever. This stuff is incredible. It's the first primer I ever used. The primer consistency is hard to explain.. it's almost like a clear gel that feels really super silky and smooth when you smear it on your face. I can literally see a difference in my face when I have this on and when I have nothing on at all. My skin looks more smooth. My makeup glides on and stays on all day. It's fantastic stuff!
---