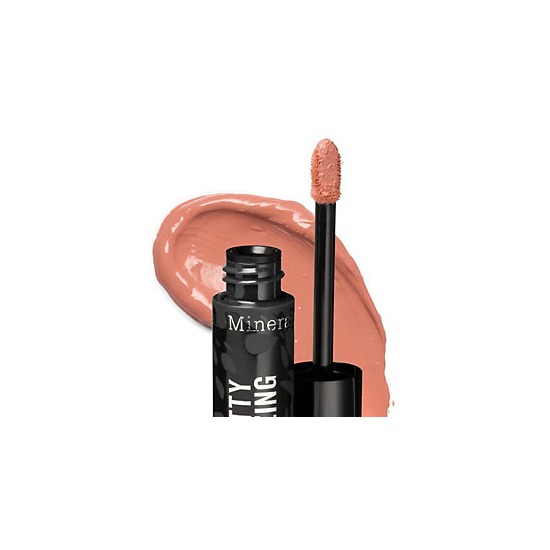 Rollover image to zoom
Reviews

Gloss,liner and lipstick all in one!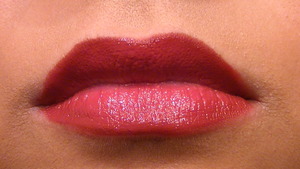 Pretty Amazing lip color was a perfect add on to their line. These lip colors are awesome...or should I say, "pretty amazing!"
The Applicator: I love the applicator! Its perfect! The applicator is a flexible sponge that comes to a point. Its perfect for getting a nice clean line around your lips. The fact that it is flexible makes it easy to follow the natural shape of your lips. Its also the perfect size.
The Colors: The lip colors are VERY VERY pigmented!! If you like a lot of color, they are perfect for you. A little goes a long way too. I must say that the colors they made are very fun and pretty but I wish they had more brown tones. A lot of the colors are pinks and mauves. Some of the lighter colors are so bright and pigmented that you might want to line your lips with a liner.
Texture: The lip colors are very creamy which is surprising for a long wearing lip color. Usually lip colors that are long wearing get chalky towards the end of the day. These stay nice and creamy
Favorites: Strength: Perfect Red for any skin tone Bravado: Brick Red (my number one favorite) Ambition: A true Barbie Pink (fuchsia)
Dislikes: Freewill: pinky nude. (doesnt work well with all skin tones) Looks best with a liner
In the end I think the line was a perfect addition to Bare Escentuals. I am very excited about them and everyone definitely should try them out.
xo Ariel

wear it everyday!
I absolutely love this product. The color is so beautiful. I used the color "free will" and it is the only color I use now. It is my regular lip color for every day. I use this and get compliments all of the time. This is so beautiful, I would recommend anyone to get this product!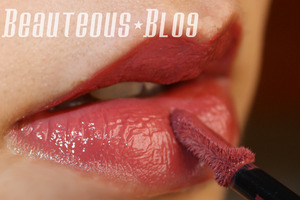 It's a full coverage lipcolor, it goes on like a very smooth lipstick which I like a lot and it hydrates your lips if yours tend to dry through the day. Its one of those products that's like a lipgloss and lipstick all in one!
The interesting element about this product is the applicator. It promises to contour to your lip and give precise application of the product. I honestly don't find a HUGE difference with this applicator, and I'm fine with the regular hoof shaped applicator. For more information visit http://beauteousblog.blogspot.com/2011/07/review-bare-escentuals-pretty-amazing.html

Hmn...
I got this gloss in Charisma as a gift and when I wear it, it looks chalky on my lips. It's really too bad because I like the packaging and the applicator is perfect. The only downside is basically just the color which is why I gave it two stars. I'm sure if I had another shade I would rate it better.
---