True Color Eyeshadow Quad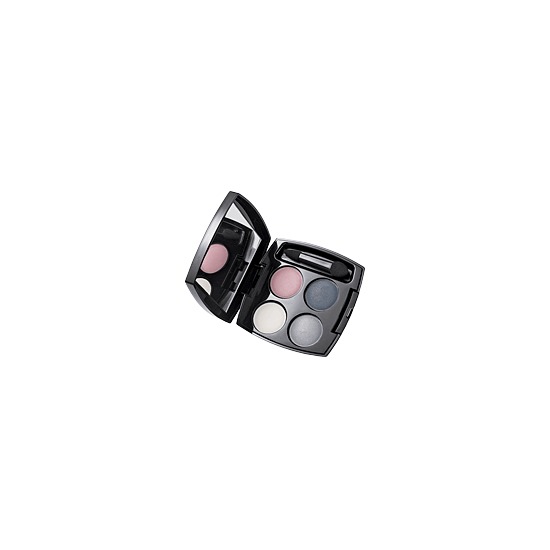 Rollover image to zoom
Reviews

I am a new AVON rep.
I've been using Avon products since I was a little girl. A family friend was an "Avon lady". I really love Avon products because they are practical, easy to use, and of course BEAUTIFUL!
Buy makeup and much more at my webstore:
Free Shipping with code: FIRSTREP
http://www.yourAVON.com/EmilyMeza

Nice eyeshadow
Giving this 3.5 stars only. I love the way it have it presentation. Mirror is big enough to see your eyes. On the back [below] has instructions how to use specific eye shadow on specific areas on your eye lids. But: You have to use 2 concealers on you eyelid. Lighter and Darker. Because the grey and black eye shadow seems to me to be the same colors. You don't really see it darkening, not even if you put a lot of the powder & it's not supposed to paint like that neiter. I had to use an extra eye shadow from another brand to complete the smokey eyes.

powerful pigmentation
all you need is an eye shadow base to amp up the colours but by themselves the colour payoff is excellent. I have them all [except for the limited edition ones that I never got to try]

nice
i dont actually have the colors in here but i have these green colors id tell u guys the names and numbers too bad they faded but i use it every day not all the colors tho mainly the brow bone shadow i love it i wear it with any makeup look not like usually go crazy with my makeup but i think they're pretty good.

I have a few different ones of these, as I picked them up during a sale. (making them super cheap and shipping was free) They're okay, I suppose. The colors just weren't pigmented enough for my tastes. They're great for a natural look and that's about it. I would never ever pay full price for one of these quads.

I have three of these, Sandy Corals, Island Breeze and Smokey Eyes. I love them all! They are all pretty pigmented (with the exception of the baby pink in the smokey eyes quad.) I would recommend these to anyone.
They are soft shadows, but do not product a lot of fall out. They are very blendable, and wear for a long time. There is a small chart on the back of each palette that shows you where to apply each color optimally. Of course you don't have to follow that.
These items are available online at my avon store at http://youravon.com/dawnsantamarina - Free shipping on all orders over $30!

Middle of the road
I have a few of these because I wanted to try cheaper eyeshadow a try but I gotta say I am not super amazed. They are just OK pigmentation and certain ones can get kind of chalky. Granted they have some good ones. I DO like the brown neutural one, looks great with some black liquid liner. I just don't know if I would purchase more...
---