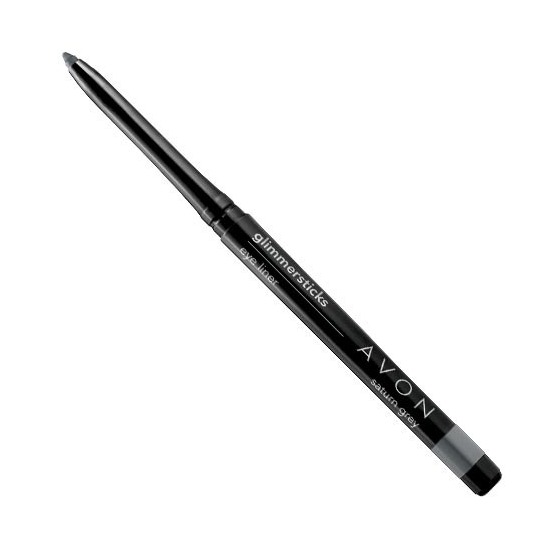 Rollover image to zoom
Reviews

Wont trade it in
I have a standing order whenever there is a sales like 4 for $10 I buy 8 always different colors. I have been doing the double liner look with a natural lid because I dont like color that reaches my brow and I love it. (I didn't use color at all not too long ago)

CHEAP Fab Eyeliner
Pros: Retractable (am I the only one that hates sharpening wooden liner pencils? bleh lol) Fun color selection Comes in shimmer line, regular, waterproof, etc. Variety of product types available Goes on smooth Good pigmentation Long wearing
Cons: None :)
These go on sale all the time! I think I got like a 4/$10 deal recently or something. I love these eyeliners. I have the Glimmersticks diamonds one in Sugar Plum, the regular in Nocturnal and Black, and I also have the liqui-glide one as well. The liqui-glide is interesting because it feels wet like a liquid eyeliner, but it comes in a pencil form. Neat!
Anyways, these are great, fairly inexpensive products and they're great because of the above reasons :)

Katherine T.
Feb 05, 2014
My favorite every day eyeliner! It's neater than a pencil and colors better than the marker kind. It's not as intense as liquid which I like for the every day makeup. The only thing is that eyeshadow tends to stick to it, so it needs to be quickly wiped off daily, which isn't a problem for me.

Tingerlinn T.
Sep 03, 2012
Stay, no smudge
I tried this eyeliner for the first time nearly a year ago, and I love it. I have lots of different colours although my favourite is the diamond glimmersticks, in black ice and Smokey diamond, they stay on all day and doesn't smugde.
Very happy, and I would recommend it. Although, if you have very sensitive eyes always remove in the evening..but I guess we should all do that with all our makeup anyway...!!

More for less
I like dramatic eye makeup but I understood that was to opt for more natural finishes, and then find the occasion for something more dramatic. This pencil works for me both.
This liner is smooth, very easy to use, with very nice finish, it is my new favorite because it gives me the results I want, for much less money.
Stay for very long time, I like the precision, don't have to sharpen it, comes in many colors, with glitter or mate, and waterproof.

This is the BEST eyeliner I have ever used. I wear this almost every day, & I don't even need to retouch it. If you choose to wear it on your waterline, you don't even need to set it with powder. In my opinion, it lasts all day. This eyeliner really does it's wonders.

This is my favorite eye liner EVER!!! I cannot recommend this enough, and I have gone through at least six or seven of these babies in the darkest black shade. They also have these in glitter liners as well. They are awesome, no smudging, no transferring, etc! It is PERFECT on the water line!!! It really stays too. For only a few bucks you can't beat it! Check out my Avon/Mark store if you are interested in giving this eyeliner a try - I promise you won't use another! http://youravon.com/dawnsantamarina

My Go-To
I love love love this eyeliner for lining my waterline/bottom lid. It's my go-to and I use it for every single look I create. The best thing is that it goes on sale (2.99-4.99) very often so I never run out of it and I never pay full price for it! <3 to Avon for being cruelty free.
---