Fashion Lashes - 105 Black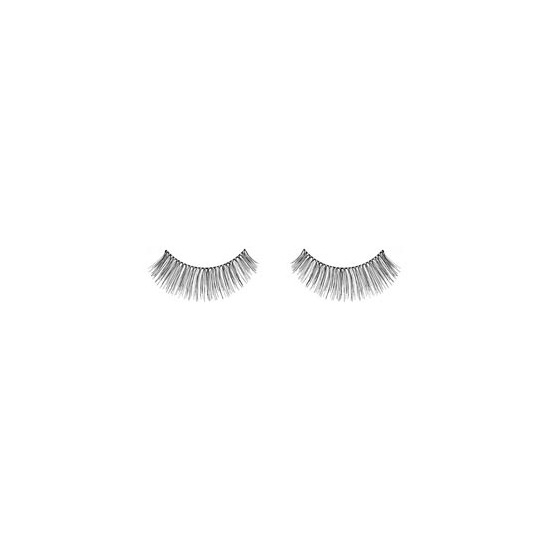 Rollover image to zoom
Reviews

Go-To Lashes
My favorite lashes of all time. These are Ardell's most popular lashes for a reason. I love Ardell in general. Everytime I stray and buy a different brand I regret it. Ardell lashes have a sturdy lash band that keeps it's shape and can be used multiple times with good care. The 105's are the perfect lashes for everyday wear, they are long and have that exaggerated edge that gives your eyes a more sultry cat eye look. Love them.

Best eyelashes I've used!
I wear these just about every time I go out! They're definitely my go-to lashes for everyday use. They're long and thick but not so long and thick that they look like Halloween lashes. I've been buying #105 lashes for years now. ;)
I would recommend these to people who want length, don't mind having dramatic eyes, are looking for something a little bit more than that 'natural' lash, and who want that glamorous look.
These lashes are about $5, so they're super affordable, and mine last about a month with good care.
They're fun and flirty! I love them. :)
---