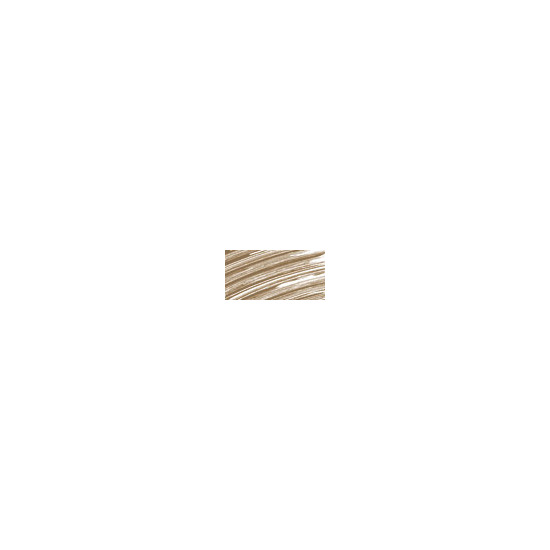 Rollover image to zoom
Reviews

Christina T.
Jun 28, 2010
Keeps my brows neat and tidy in an instant!
I never wanted to shell out more than $5 for brow gel but I finally caved. I was using a drugstore clear brow gel for a months and realized that 1) it wasn't taming my brows 2) the skin on my eyebrows have become sensitive and flaky. I finally went to Sephora and asked one of the sweet beauty educators on a brow gel that wasn't overly expensive and that would get the job done. They pointed me to the Anastasia Brow Gel and I haven't looked back since! After I fill them in with their Perfect Brow Pencil (which I've been using for years), I swipe this gel over my eyebrows a few times to tame them for the ENTIRE day. No touch up required. My brows aren't bushy but they tend to stick up after a night of sleeping face down into my pillow and this product really does the trick of keeping them in shape. For me, the $21 price tag is totally worth it!
Great Long-lasting Hold!
I have some pretty stubborn and thick eyebrows, and as I currently can't do too much to shape them at the moment I need to work with brow pencils and gel and this really does the trick. A little goes a long way so it should last you a while. I'm still working on a sample I got from Sephora!

Stephanie M.
Dec 28, 2013
Can't believe I have lived this long without it. Tames my brows in all the right places and it lasts the whole day. I have thick brows and this helps so much. You only need a little not too much because it will be stiff, so it should definitely last a while. A little goes a long way.
The only thing I regret about this product is not having it my whole life. It is perfect! I have thick eyebrows and could never seem to keep them in place no matter how well I trimmed the hairs that stood out. This keeps my eyebrows in check all day long. Be careful not to use too much or it will dry really stiff.

No flakes!
When it comes to eyebrows, I have OCD. Eyebrows have to be perfect and in place.
Prior to using the Anastasia Brow Gel, I used just a clear mascara from Covergirl for my brows. Unfortunately, the clear Covergirl mascara gel began to flake after a couple of hours. Anastasia's brow gel doesn't flake and really stays in place.
I recommend this for anyone that has eyebrow OCD like do.

Love!
I love this brow gel, my brows are naturally very, very unruly, and I happened to get a sample of this once from Sephora. My brows stayed in place ALL DAY LONG. Which is amazing for me! It didn't get stiff or flakey like some other formula's tend to be. It just did it's job of holding my brows in place until I removed it at the end of the night. I would definitely purchase a full sized one if it wasn't so expensive!

Alexandra J.
Aug 09, 2011
Great Brow Gel
I purchased an Anastasia brow set and the brow gel was included, and I was skeptical about its claims. I usually use clear mascara or a clear brow gel to tame and keep the shape of my brows. I never liked how much product would be put on my brows and how it looked! It was slicked down and they looked stiff and separated. When I first tried the Anastasia brow gel I noticed immediately the amount of product on the wand was a good amount and I wasn't going to have to scrape some of the product off of the wand. When I applied the product it held my brows in place. They looked natural and lasted all day. Another reason I like the product is the packaging. All of the brow gels I have used have been in a clear tube. I usually like to see how much product I have, but not in this case. I don't like it when the clear color changes to the color of my brow pencil. To me it makes the product look grimy.

Best brow gel!
The formula and texture of this brow gel is very different from the drugstore brow gels. The drugstore ones are pretty much just watery. This brow gel has more of a thicker consistency and you can tell after the first swipe on your brow that your brow hairs are sure to stay in place-ALL day, without stiffness. This brow gel is a little pricier than others but you totally get what you pay for. I guarantee that you will not be disappointed with this brow gel. :)

Perfect for everyday
First one of these gels I've tried and was very impressed! I also have the whole kit from ABH, but this is the only thing from it that I use pretty much everyday. It does sometimes make my brows look a little darker and 'wet' looking, but I sometimes like that effect. Am keen to try coloured versions of this!
---