How I wash my makeup brushes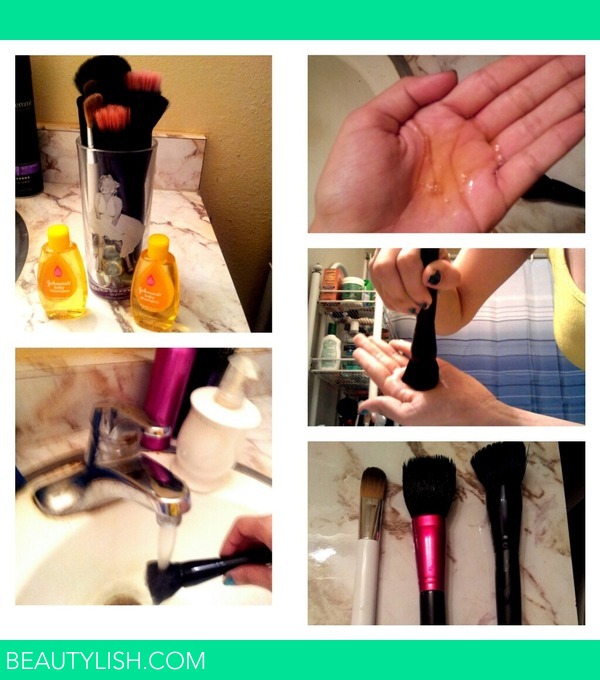 1. Get your baby shampoo and makeup brushes
2. Run your brush under the faucet and get it wet
3. Put some baby shampoo in the palm of your hand
4. Swirl the brush around in the baby shampoo.(keep doing this for a while so you get all the makeup out)
5. Rinse the soap out of the brush and let it dry!
Comments