Make a Statement at Work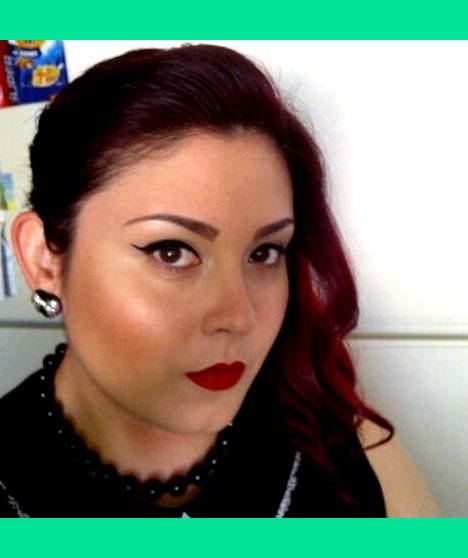 I decided to really amp up my look today for work with a dramatic cheek and matte lip. I created a simple cat eye with E.L.F.'s liquid liner. I swept my hair to the side with a twist, pinned it, curled some loose waves to frame my face, and to add texture/volume. I used large heart earrings with a silver bow, a black faux pearl necklace, and a black sleeveless top with a peter pan style collar. This might be a bit too much for some work environments, but why not give it a go. I think it looks clean, professional, put together, and is very simple/easy to accomplish. It could really make you stand out in a good way! Kudos to my kitchen, and my favorite Honey Bunches of Oats with Almonds cereal!!

P.S. I used Goldwell Tophic permanent hair color in 6VV with 20 volume developer (6%) as my base color. I then use Manic Panic in Vampire Red to pump it up!
Comments