Heatless Loose Waves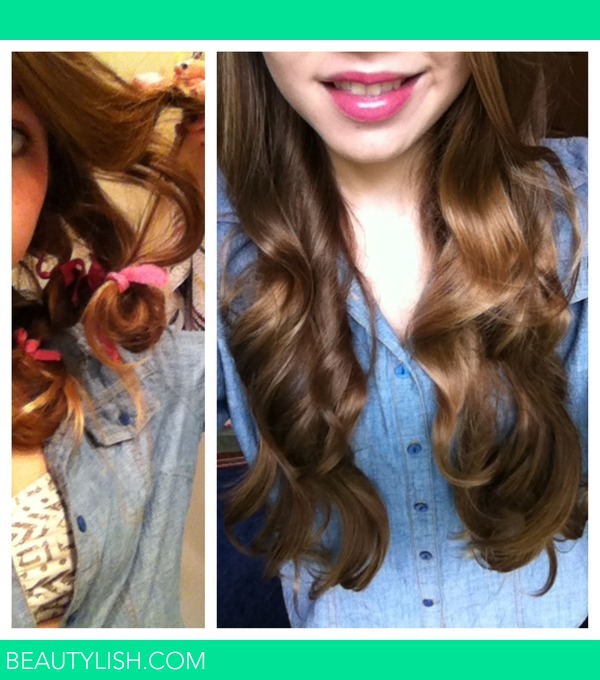 I love this look so much, and you don't need a curling iron, wand, or rollers. You just need to sleep!
How to:
-Take an old headband or a ribbon or something similar and cut it into strips (2,3 inches or longer)
-Take 1 to 2 inch sections of hair and wrap around two fingers, I usually use my index finger and thumb.
-After wrapping, slide the ribbon through the center of the wrap and tie, keeping the curl as together as possible.
-Repeat
*Don't worry if your wraps feel loose, that's the look you're going for
-Leave wraps in overnight, as long as you use a soft material it shouldn't bother you
-Untie and spray with hairspray in the morning
Enjoy!
Comments