Simple flower elegance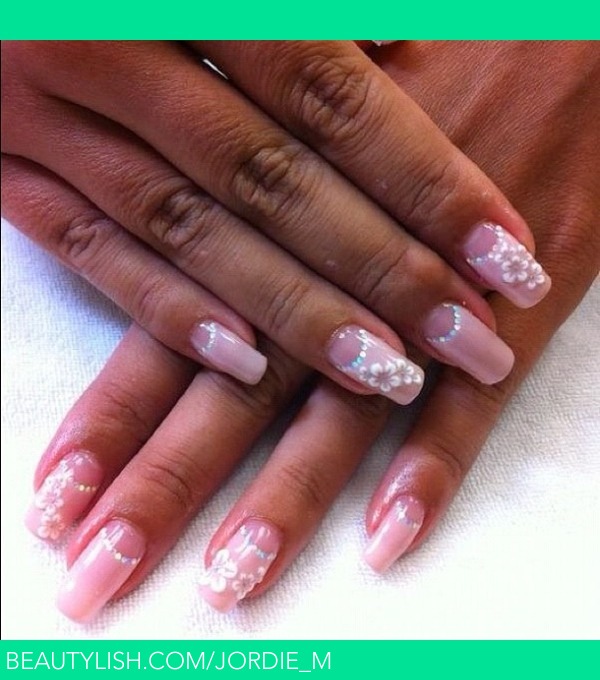 for polish. Light pink, color of your choice. Deep french style. outline the smile line with small rainbow silver holograms and add the flower. These flowers are raised sticker flowers from Japan. I do know if you search eBay they have a variety of different nail art sticker flowers to choose from.
http://fingertipfancy.com/simple-fl...
Comments