Bright Cut Crease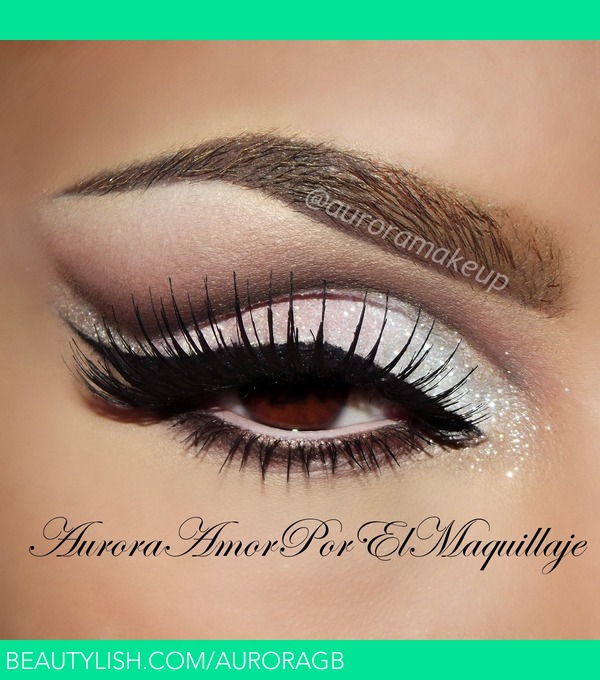 1) Jumbo pencil in MILK as a base from #NYXcosmetics
2) Apply white matte e/s WHITE from #NYXcosmetics
3) Mark the crease line higher than natural you have w/ dark brown e/s from palette ELF 144 #ELFcosmetics
4) Blend the line done w/ dark wine matte e/s from same ELF palette 144
5) Place lashes adhesive DUODUO on the mobile eyelid & extend it as outer wing
6) Apply white glitter above adhesive placed, I used one from #GELDENcosmeticos
7)Take a baby pink pigment & place it over the outer mobile eyelid , I choose No.15 #BISSUcosmetics
8) Line your top lashes w/ black gel liner, 01 from #ADARAparis
9) Add dramatic lashes No. 72 from #CREME
10) Line waterline w/ matte highlight pencil from #AnastasiaBeverlyHills in PINK
11)Line your lower lashes w/ brown-copper shadow from same ELF palette 144
12) Tap some bright white pigment on the inner corner & mobile eyelid. I used SE-08 from #ADARAparis. You can see swatches of this product on my Youtube videos I use it frequently.
The pages of the products are:
anastasia.net
nyxcosmetics.com
elfcosmetics.com
thecremeshop.com
adaraparis.com
geldencosmeticos.com
THANK U GORGEOUS !!! ENJOY YOUR DAY!

Comments
Photo By