Summer Vacation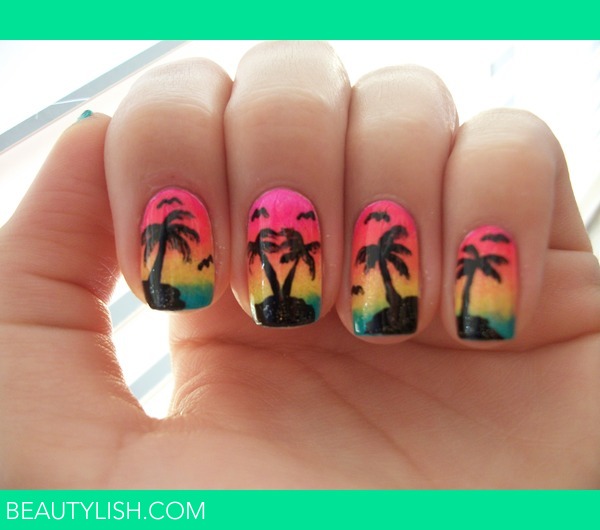 Inspired by Lynette Cenée and Robin Moses.
Polishes used: Delia's - Pool Party Nail, Sally Hansen Xtreme wear - Mellow Yellow, Sally Hansen Insta-dri - Snappy Sorbet, and Finger Paints - Pink Perspective. For the black part I used black acrylic paint.
Applied polish to a sponge to create the gradient effect.

Comments