Blue Holographic Awesomeness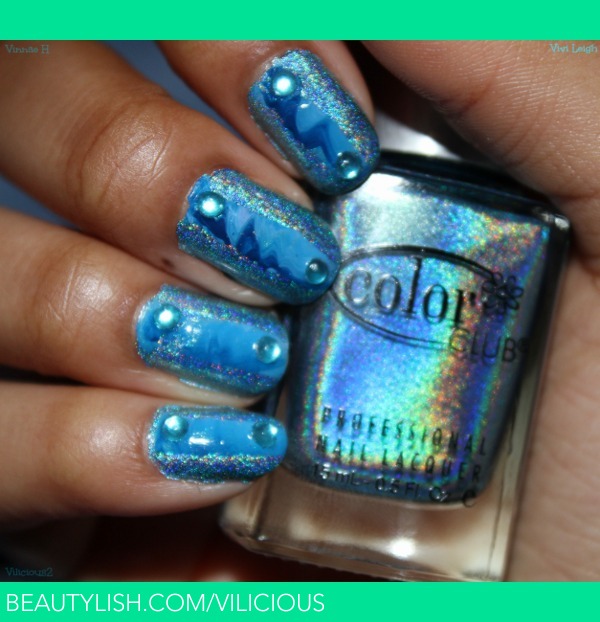 The only nail polish I used for this manicure is Color Club Over The Moon. Using acrylic paint, I created the thick line you see on the middle of the nail.

I kinda screwed up the line on the ring finger while I was applying the rhinestone -_-;

But aside from that, I love this manicure ♥. It was very quick and easy to create.
Comments