pink glitter, pink lips :)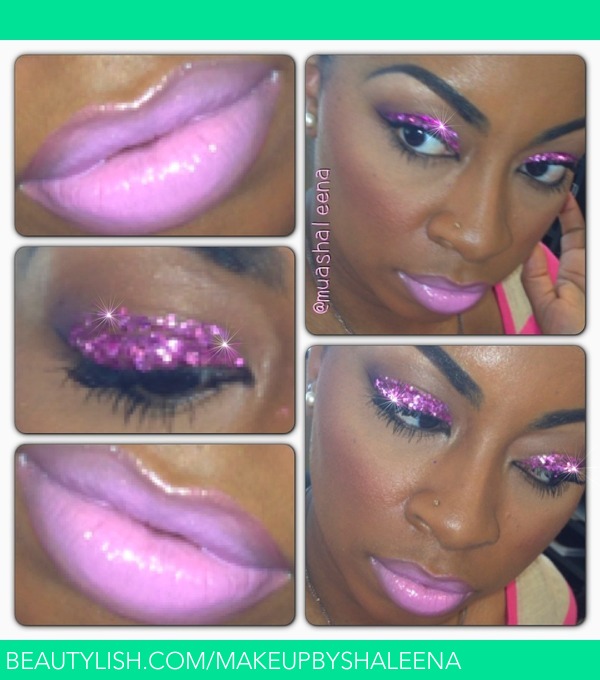 I used pink glitter from a craft store. (Please be careful when using glitter on or around your eyes). On my lips I mixed MAC Nicki Minaj Viva Glam 2 with MAC Saint Germain. I applied Saint Germain Lipglass over it.

Follow me on Instagram for daily makeup and beauty photos! http://www.instagram.com/muashaleen...
Comments
Photo By