Summer/Floral Nails & Stripes!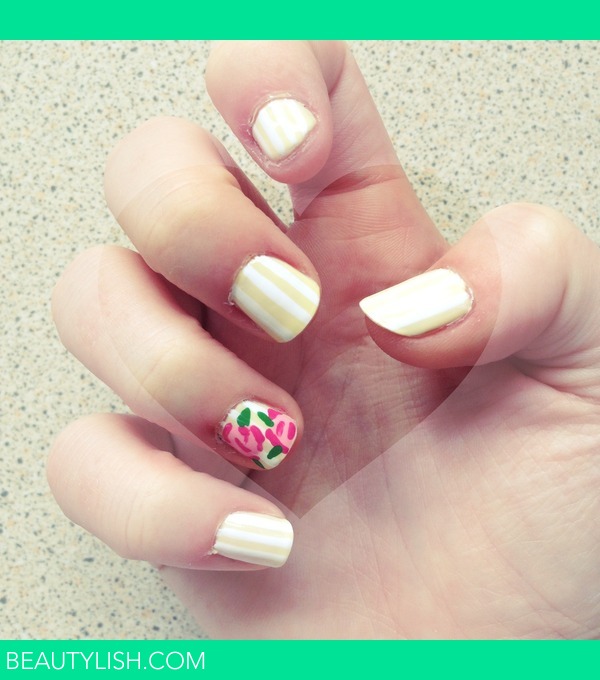 Nails that are perfect for summer! I've stuck with primarily pastel colours to make the 'roses' stand out. I used 'Banana Split' and Snow White - Models own.
Sparkly Nails paint set for the flowers & an Avon nail pen for the white stripes. However, you can use a cocktail stick for the detail on the rose!
Finally using Rimmel Top Coat.
Fun, quick and easy to do!
Comments