Eyeliner Tutorial....,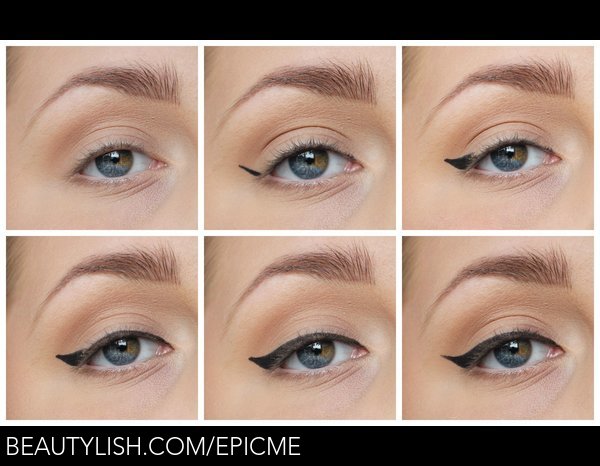 This is my step by step tutorial on how to do perfect eyeliner using @eyeko Eye Do Liner

1)Here I've only used Eyeshadow

2) Begin to point out where your wing Should go. Follow your lower lash line up to The end of your Brow would be.
Make a straight line right there.....To make it easier too have a straight line is to use teip

3) Draw from that line back to your upper lash line and make a bit of a triangle.

4) From your inner corner, draw a thin line across the lid closest to your lashline back to the wing.

5) Here's the tricky part. To make it look nice and even.
Use small strokes to conquer your eyeliner

6) And Your all done!!
Comments