Suspiria Sweet Suspiria // Hannabal Marie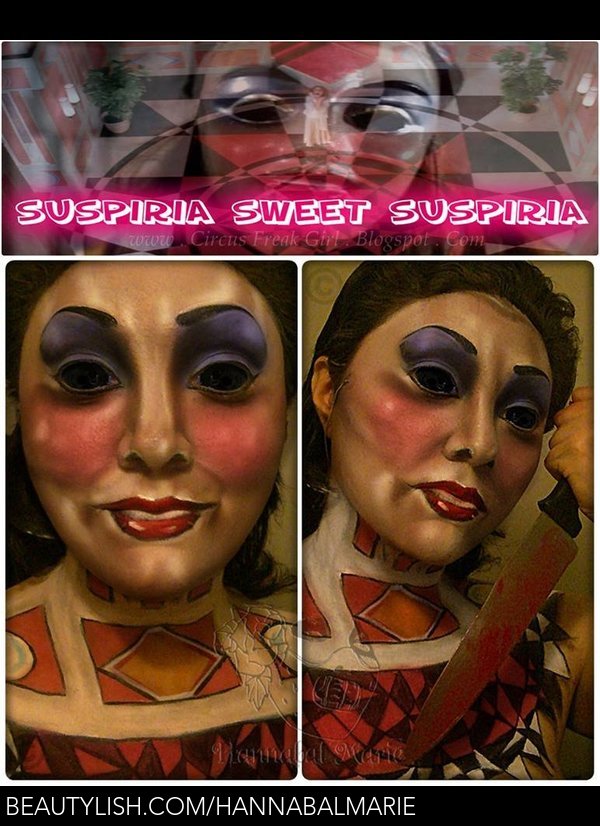 An entry I did for a makeup contest. The theme was "Horror or Sci-fi movies before 1980s. I did two makeup looks, and this is my first one. I called it "Suspiria Sweet Suspiria" because I chose "Suspiria and Alice sweet Alice".

I wanted to recreate ASA's mask, and I did so. even complete with sting to pretend it's an actual mask on my face! I based the chest piece on Suspiria alone. Lots of fun stuff going on in that movie, in general, but I wanted to focus on the actual house. The walls and the floor, to be more specific. I remembered that movie strictly on the floors and walls alone. haha. Soooo...I created a design inspired by those two things.

I made a quick slide-show movie on youtube, if you're interested in seeing: https://www.youtube.com/watch?v=Xx_...

Comments
Photo By