Purple & Gold Cut Crease!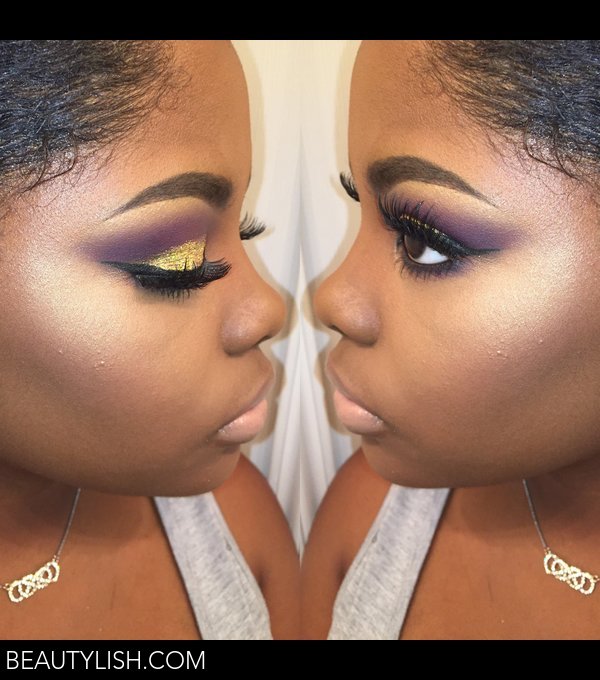 ✨Eyebrows: #NYX Tame & Frame Brow Pomade in Espresso
✨ Eyes: @coastalscents Deep Grape in the crease & @nyxcosmetics Hot Gold glitter on the lid. LA Colors liquid liner in black and I'm not sure what lashes 😩
✨ Foundation: Cover Girl Queen Collection All Day Flawless 3 in 1 in Sheer Espresso.
✨ Highlight: Mixed LA Girl Pro Conceal in Toffee with a little bit of Beautiful Bronze.
✨ Contour: City Color Cosmetics contour palette in the darkest shade
✨ Blush: Elf blush quad in dark ( top left blush) ✨Highlighter: beauty treats bronzer palette
✨Lips: Wet-n-wild Pencil in Simma Brown Now, MAC Honey Love, and nicka k lipgloss in taupe.
Comments