Black Light Tangled Lantern Scene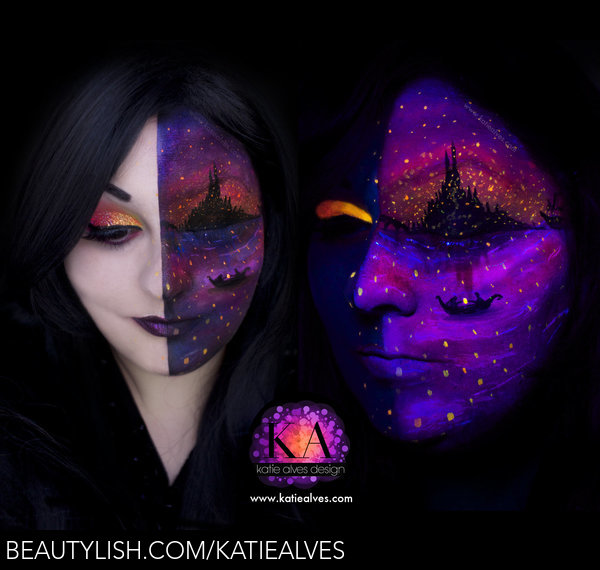 If you like this look, please consider liking, sharing or commenting on it. Facebook is a turd and only shares my stuff to about 1/22 of my followers!

So one of my favourite Disney scenes will always be the Tangled lantern scene. Now I've already done a small eye version of this, but I haven't done a full face look with black light! So here it is! Oh and I even did a teeny tiny dot of green on there for Pascal. You can guess what song was stuck in my head the entire day...
Comments
Photo By