Black Light Alien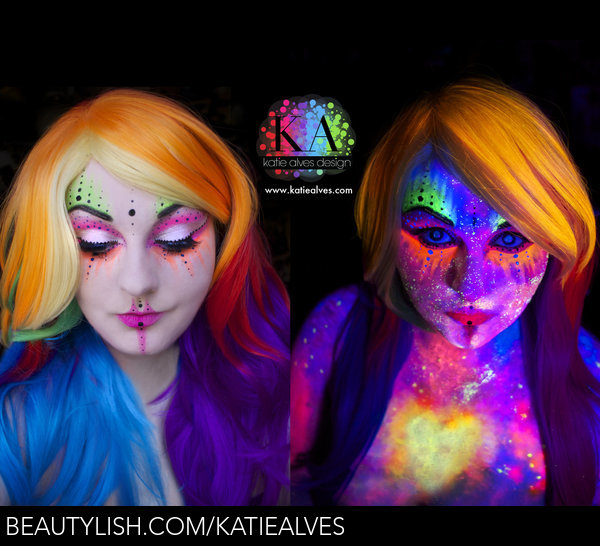 Black Light Alien

Normal(ish) by day, super glowy universe body by night! These are two separate makeups, or at least I did the first look and then added the galaxy afterwards. My foundation wouldn't cover all the black light to look normal enough for the first picture.

I read somewhere that birds see UV light as well as regular light. So I based this on that idea. Humans would only see some makeup, but to other aliens, they'd light up like a fricking christmas tree!

I have an old tutorial that shows how I use black lights to create a galaxy. If you're interested, you can check it out here: https://www.youtube.com/watch?v=byc...
Comments
Photo By