Maybelline Color Tattoos!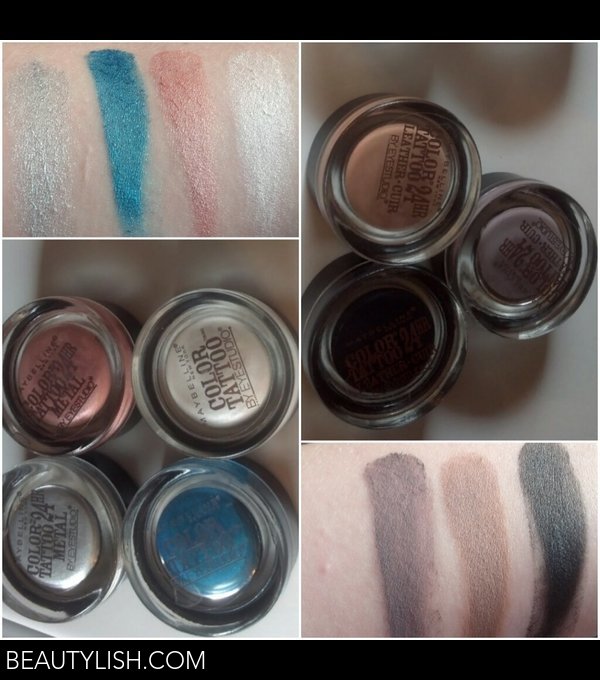 When they first came out with the regular frosty finish tattoo, I bought a purple one. I didn't like it because it creased on me and it wasn't pigmented. So I tossed it. Well, that was a long time ago, and now I gave it a shot again because I learned that you need to use a primer and set it with powder. I've tried it without a primer and it works really well! They came out now with a different finish called the leather line.(I think there was a metal line as well. and they still have their loose pigment tattoos, which I'll skip.) It's a matte finish, but some have glitter in them. I like the leather one better because they last longer and I like my matte colors better than frosty finishes.
The top row from the far left to right: Silver Strike 60, Tenacious Teal 40, Inked in Pink 55, and Too Cool 05. (regular color tattoos) The bottom picture starting from the left: Vintage Plum 90, Creamy Beige 80, and Dramatic Black 100.
I bought another leather tattoo (not shown) called Deep Forest 85 and it's lovely too!
Comments