Sonia Kashuk 15th Anniversary Limited Edition Brush Set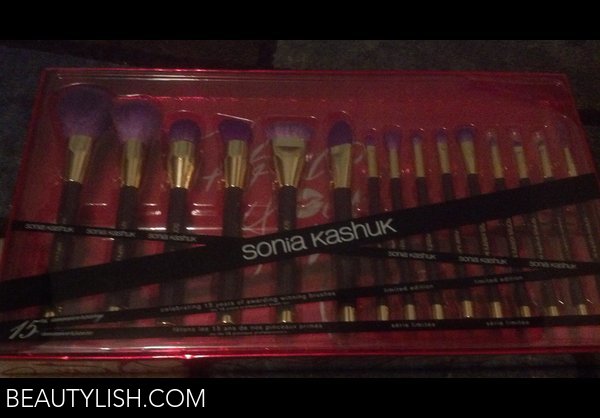 I'm a big fan of Sonia Kashuk brushes so I was happy to grab these at Target! For $39, it's a good buy considering her deluxe brushes run from $14+ each.
You get 14 brushes and spoolie, which could've been left out in my opinion. The bristles are so soft and purple! These hopefully won't get stained like my Sugarpill brushes with pink bristles.
This set contains: Powder brush, Blusher Brush, Duo-fiber buffing brush, Synthetic angled multipurpose brush, Contour brush, Foundation brush, Concealer brush, Blending brush, Crease brush, Small eye shadow brush, Fluffy eye shadow brush, Precision smudge brush, Synthetic angled liner brush, Smudge brush, and the stupid spoolie on a stick.
I'm pretty excited to be working with these brushes! :D

....but not the stupid spoolie on a stick.
Comments