Pride Makeup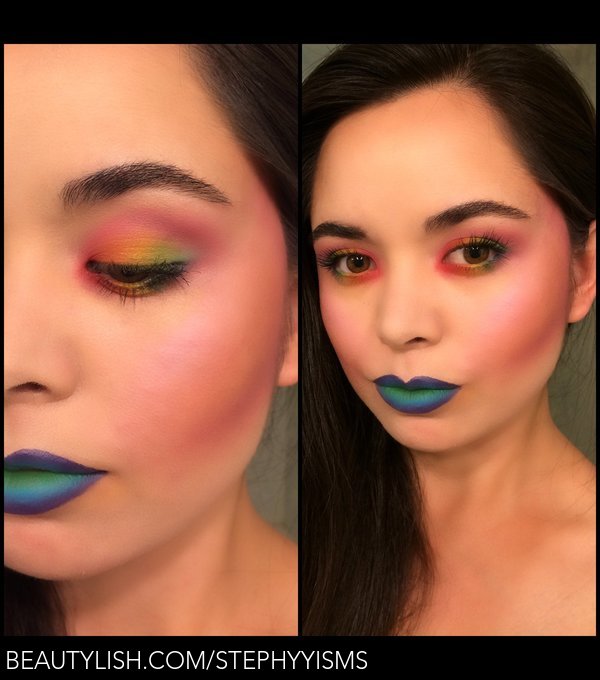 One idea I was playing with to wear to San Francisco Pride this weekend! So excited!

Eyes and contour are BH Cosmetics 120 Palette 1st Edition.

Lips: Green & Purple are Chromagraphic pencils from MAC and the blue is the pencil Pool Boy by OCC.

I've made a photo tutorial for my lips on my Instructables account, here:
http://www.instructables.com/id/Tri...
Comments
Photo By