Alice In Wonderland.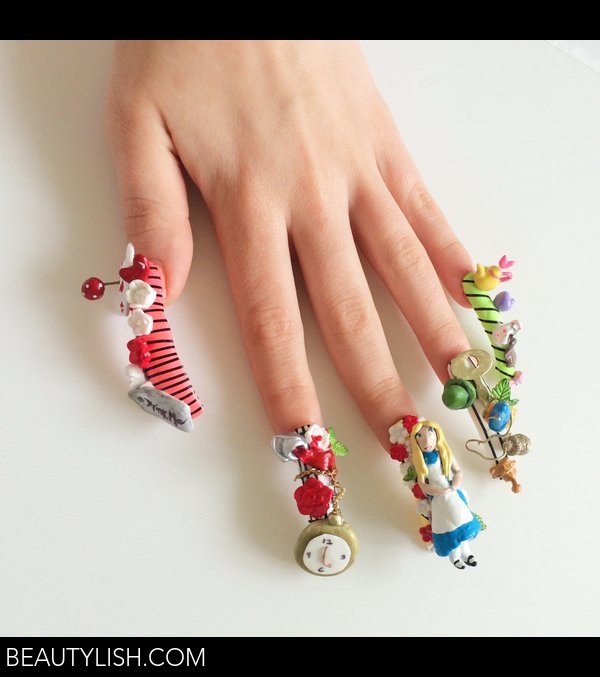 Ive always loved Alice In Wonderland nails on the web so thought I would create my own.

I crafted many of the items (Alice, tea pot, mushrooms etc) I also used acrylic for the first time which I used for the flowers and leaves. Which is your favourite nail? Think mine has to be the one with the clock!
Comments