Why so serious?...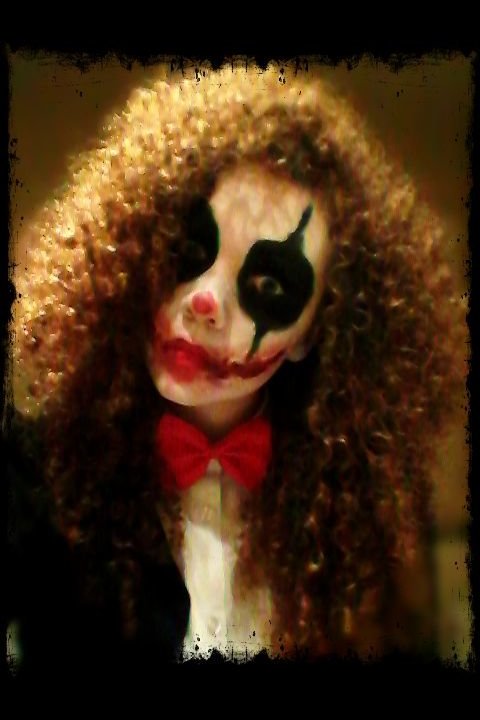 Halloween 2013- Joker inspired :)
Personally, I'm far too frugal to buy spirit gum/wax etc... so, it seemed only rational to stick toilet paper to my face with PVA glue for a gory 'ripped face' effect :P
I then proceeded to use a combination of eyeshadow, facepaint, eyeliner and lipstick to contour/highlight.
ACCENTUATE THOSE CHEEKBONES GURL.
Just coz' yo serious don't mean yo ain't FABULOUS.
Comments