Day Off Fun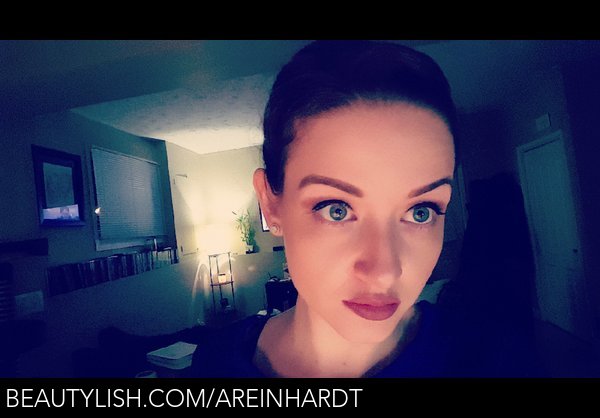 Hey dolls! :) I was bored on my day off and decided to get glammed up haha. The products I used are listed below.

MAKE UP FOR EVER - AquaRouge (Waterproof Liquid Lip Colour). I absolutely love this lipstick; the colour is amazing for fair skinned people for sure and it definitely lasts! The one negative thing I would have to say is the container is small for the price; I purchased it at Sephora for $30.00.

ANASTASIA DIPBROW POMADE (SOFT BROWN) - I absolutely love the pomades for the eyebrows. It's a clean look and doesn't look caked on (unless you apply too much) it does take some getting use to at first. I use to use the thin, twist up pencil type from Mac and I found it broke easily. The pomade was purchased at Sephora for $23.00.

ANASTASIA #12 LARGE SYNTHETIC DUO BRUSH – I never tried any other brush with the pomade but I love this one and highly recommend it. Its thin so you can do small details easily. The cost for this brush was $23.00 at Sephora.

TARTE COSMETICS (TARTLETTE IN BLOOM) – This palette is amazing; words cannot describe! This was my first palette purchase and I'm 100% happy with it! The colours are so beautiful; I love them all. The pigment is great but I still recommend an eyelid primer. I purchased it at Sephora for $54.00; which is an excellent price for a palette 12 different colours.

STARLOOKS LUXE LONGWEAR EYE LINER PEN – This liquid eyeliner is the best I've ever used and I've tried a lot of liquid eyeliners haha. You don't need a primer for it to last because it always stays on and in place. I received this in an Ipsy bag; I looked it up on their website and the cost is $19.00, I highly recommend giving this a try!

SEPHORA COLLECTION #74 PRO SMALL BRUSH- I use this on face with my highlighter and I love it. It's very soft and comes in a case to protect it. The cost was $37.00

BECCA SHIMMERING SKIN PERFECTOR (PRESSED) – This product was used on me when I received my free makeover at Sephora for Christmas and I loved it! It has a bronze colour to it but it goes on really nice; even pale skin. It highlights just enough in my opinion and you don't need to use very much. It goes on really smooth with the Sephora #74 Pro Small Brush. This was purchased at Sephora for $46.00; the price is a little high in my opinion but it's worth it because it will last you forever!

Comments
Photo By