Dripping with Halloween - Black Light Makeup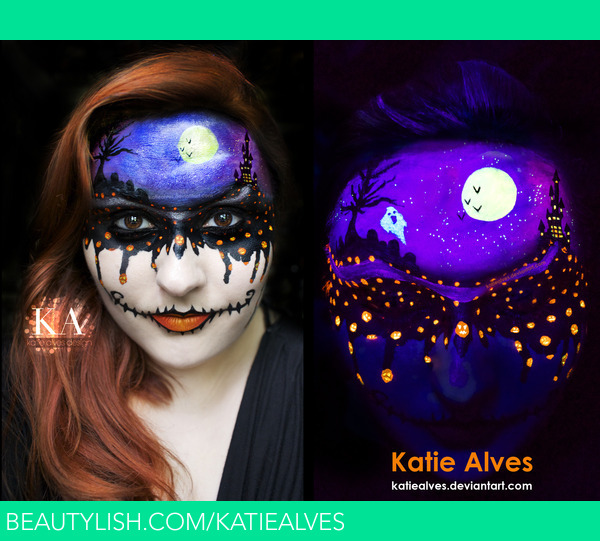 Of course I'd be using my black light makeup for a Halloween look! That's the best time to use it!
I've got a scene on my forehead with a haunted castle, a big moon with some bats, a tree with grave stones below, a hidden ghost that only shows up under black light and a big field of pumpkins, faces included (on some). Let me know what you guys want to see next and hopefully I'll have some Halloween tutorials coming soon! Yay!

Comments
Photo By