Hipster Apocalypse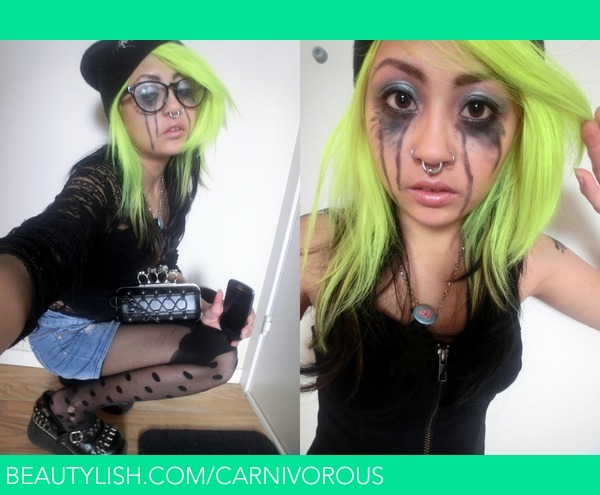 Theme for the intern party at work that we bartenders arranged.
I went as a pastel goth that cried because Tumblr was down for an hour!
To achieve this look, apply Rockeresque Beauty Company's Platinum Blonde all over, then Icicle on the lid and out in the shape you like, line thickly with Dead As Night and then stab yourself in the eye.
Comments
Photo By