September favorites.:)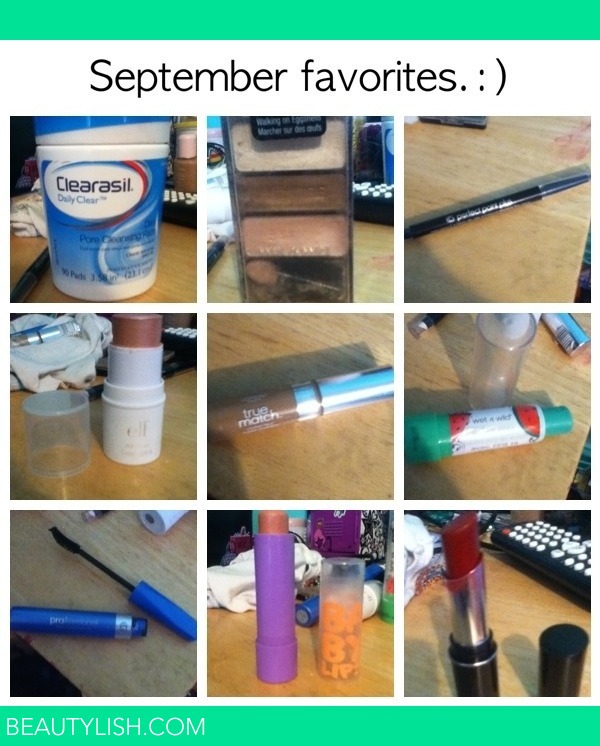 All dollar store products.:)
1.) Clearasil daily cleansing pads
2.) wet n' wild walking on eggshells
3.) Covergirl perfect point plus eyeliner
4.) e.l.f all over color stick(eyes, lips, cheeks)
5.) loreal true match concealer
6.) wet n' wild watermelon Chapstick
7.) covergirl all-in-one professional mascara
8.) baby lips nude peach
9.) loreal high intensity in bold
If you would like any info or review on any of the products, let me know in the comments:) thank you!
Comments