Busy Girl Nails Fall Nail Art Challenge - Pink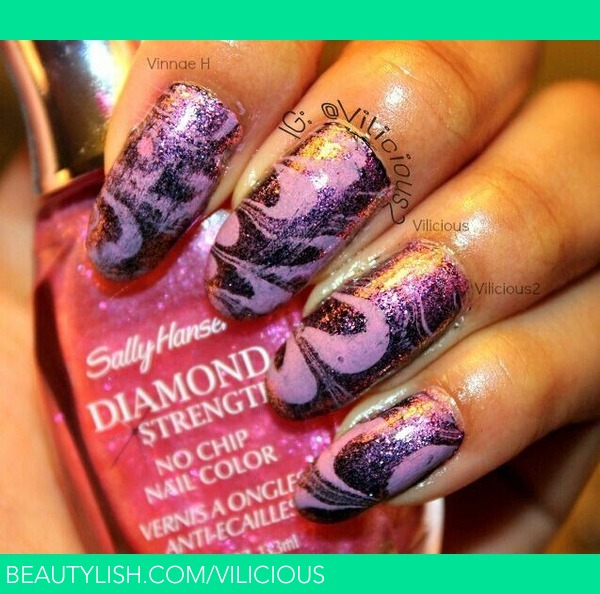 This mani was for week 2 of the Busy Girl Nails challenge! The topcoat I used smeared the marble design on my index finger. -_- But a side from that, I think it turned out decent... For the base of the design, I used one coat of Sally Hansen Black Out & one coat of Sally Hansen Sparkling Rose.
And as for the water marble, I just used Zoya Sweet & a clear nail polish.
Comments