Mermaid & Kitty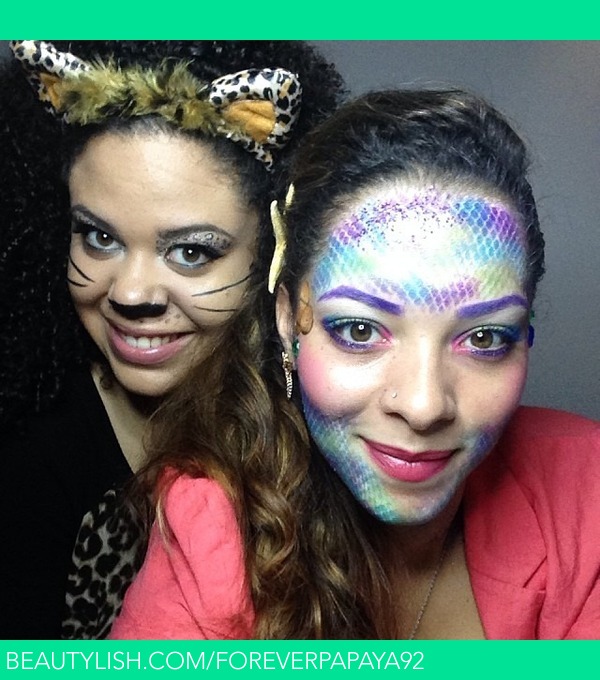 Halloween @ school!

How I accomplished the scales:
1. Prepped my face with BB Cream
2. Used a beauty blender to sponge white, cream, costume makeup on to the shown areas through a mesh marble bag (I seriously went to Hobby Lobby and bought marbles just for the bag LOL)
3. Without moving the mesh, I tapped in different shades of eye shadow working from lightest to darkest, ensuring that all parts of the white cream was set/covered
4. repeated steps 1-3 on different areas of the face

For eyebrows:
1. Fill in eyebrows with NYXs Jumbo eye pencil in Milk
2. Use colored eye shadow to set the cream pencil and color eyebrows
*feel free to use a clean mascara wand to shape and tame eyebrows.

For the rest of the face:
Set the BB cream with a translucent powder and apply any desired blush.
Comments
Photo By