Vintage Violet Crackle Overcoat.. what you say?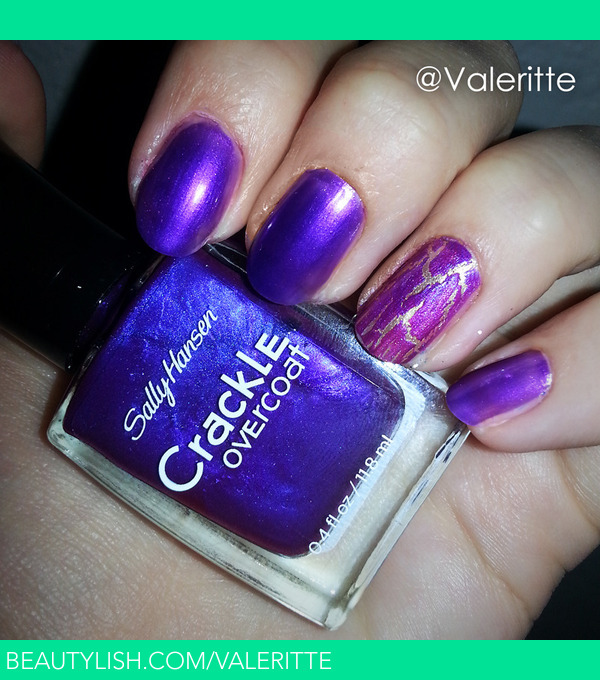 Well.. What can I say? I expected more from Sally Hansen Crackle Overcoat. Minimum that the color would look close to how it looks in the bottle when it's on the nails. Here you can see the result. I Like the way light Crackle Overcoat color looks on the darker base though. What you say? Share your experience :)
P.S. I used Julep's Kathleen as base on ring finger nail and S.H. 770 on the other nails.
Comments