3 Wings Catwalk Look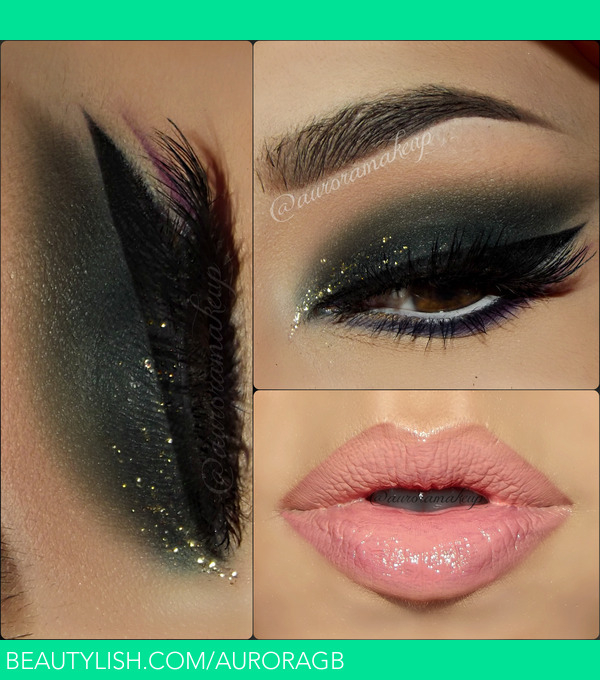 instagram @auroramakeup
FB:https://www.facebook.com/AuroraAmor...

MAQUILLAJE DE PASARELA CON 3 ALAS
3 WINGS CATWALK LOOK

Bueno eso fue lo que estaba pensando cuando hice este maquillaje , ya se es mucho pero fue un buen intento :)

Well I was thinking on it when this makeup come out , yes its too much but was a nice try :)

Details ★ Detalles

Brows have DIP BROW POMADE in EBONY Anastasia Beverly Hills
Cejas con DIP BROW POMADE en color EBONY de http://www.anastasia.net


Lifted Neutral Eye Primer with Firmitol by tarte cosmetics
Prebase de sombras neutral con Firmitol de http://www.tartecosmetics.com

From the NEUTRAL EYES palette by @tartecosmetics I used:
De la paleta NEUTRAL EYES de Tarte Cosmetics use:

Bone tone to highlight brow bone.// Sombra hueso mate para iluminar el hueso de la ceja.
Light taupe eye shadow as transition color.//Sombra taupe clara mate como color de transicion.
Dark Green eye shadow on mobile eyelid makeing a long wing at the end.//Sombra verde oscuro mate en el parpado movil creando la primer ala al final del ojo.
Light Green eye shadow to blend dark green.//Verde claro mate para difuminar el verde oscuro.
Dark Blue eye shadow below lower lashes.//Sombra azul oscuro mate para delinear por debajo de las pestañas inferiores.
Purple eye shadow to blend the outer side below lower lashes drawing a long wing.//Sombra morada mate para difuminar el azul oscuro y dibujar la tercer ala al final del ojo


Gel eyeliner in BLACK by MicaBeauty MICABELLA COSMETICS
Gel delineador en negro de http://www.micabeauty.com

Khol eyeliner in ANGEL by @motivescosmetics
Delineador blanco ANGEL de Motives by Loren Ridinger

Golden glitter in CANDY COIN by Eye Kandy Cosmetics
Brillos dorados llamados CANDY COIN de http://www.eyekandycosmetics.com

From Amazon Butter Lipstick Trio I picked SOFT CORAL as a base and on the top LipSurgence Lip Tint in CHARMED both by @tartecosmetics
Del trio AMAZON BUTTER Lipstick de Tarte Cosmetics use el color SOFT CORAL como base y encima el LIPSURGENCE lip tint en color CHARMED de tarte tambien

lights, camera, lashes 4-in-1 mascara in BLACK by @tartecosmetics
Mascara negra de pestañas 4 en 1 de Tarte Cosmetics

Brushes as always Eyes Set by @hairandmakeupaddiction
Pinceles usados de http://www.hairandmakeupaddiction.c...


Comments
Photo By