Dramatic, smokey eye with a pop of red!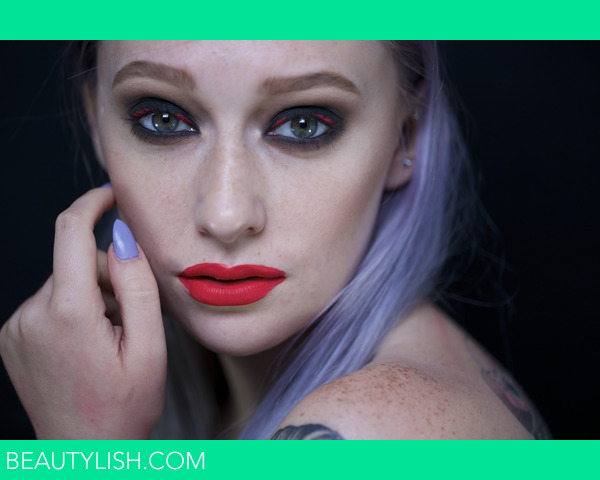 On my eyes: (All makeup geek eyeshadows) cream brûlée, cocoa bear and corrupt. If you have not tried corrupt yet, let me tell you, you need this in your life! It is the blackest eyeshadow I have tried.
Contour: Hollow Pigment by Illamasqua.
Lips and red detail: Suedeberry by Lime Crime.
xoxo!
Comments