Highlight and Contouring my Round Face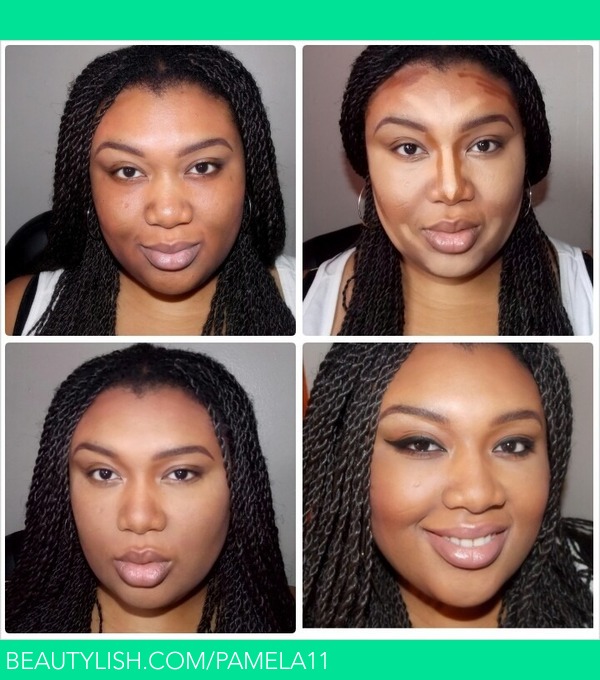 This is how I like to Highlight and Contour when doing a makeup tutorial. Before I started my H & C, I added one thin layer of foundation and applied a color corrector to my under eye area (dark circles)

Highlight: I slightly melted my highlight color and applied it to the areas that you see. I took my ring finger and patted the color into my skin. Then I took the beauty blender and blended the edges.

Contour: I took my contour colors and applied it the following areas and blended it in with my beauty blender Despite the pic, my nose is really small so I had to use my fingers to blend.

Once I was done with the blending, I took my stippling brush with my left over foundation and went over everything. Lastly I set my highlight with ben nye banana powder and my contour (not nose) with mac blush in blunt.
Comments